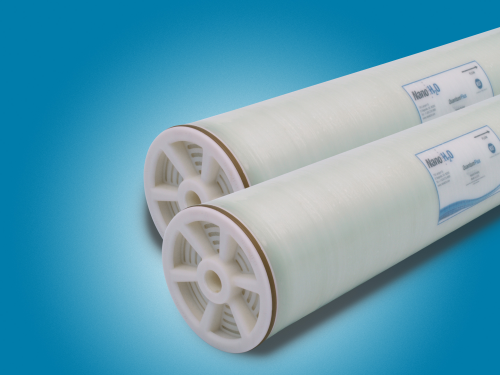 In tests, the elements produced improved permeate quality when compared to competitive membranes with the same flux. When used in combination with NanoH2O's highest flux Qfx SW 400 ES membrane, the new Qfx SW 400 SR and Qfx SW 400 R high-rejection membranes allow users to run at higher system flux without increasing feed pressure or fouling potential, while still delivering improved permeate quality.
The company has been pilot testing a combination of the Qfx high rejection R and SR elements, in 365 ft2 configurations, within a single pressure vessel for almost 180 days. The Qfx membranes have produced almost 50% more water with lower total dissolved solids (TDS), at the same operating pressure, than other membranes currently installed in the skid.
"This improvement in salt rejection over existing membranes typically provides a 25% improvement in permeate quality versus competing membranes under the same operating conditions," said Jeff Green, chief executive officer of NanoH2O, Inc.