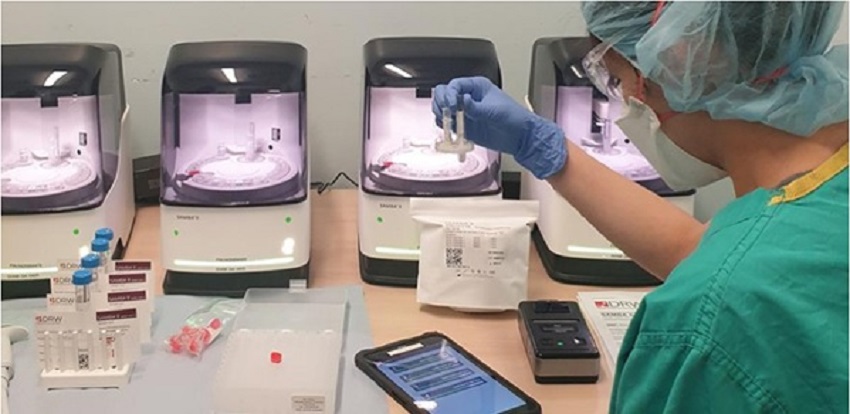 Porvair Sciences is supplying its Vyon porous plastic filters to University of Cambridge spin-out company, Diagnostics for the Real World, to be used in its SAMBA II machine that provides diagnosis of Covid-19 infection in under 90 minutes.
SAMBA II provides a simple and accurate system for the diagnosis of infection with SARS-CoV-2, the virus that causes Covid-19. The machine looks for traces of genetic material belonging to the virus, amplifies it billions of times chemically and therefore can provide extremely sensitive detection of active infections. SAMBA II is a fully automated machine, performing sample preparation, extraction, amplification and detection. Alan Hughes, Porous Plastics Accounts manager for Porvair Sciences, said: "Porvair Sciences was chosen as the filter supplier for the SAMBA II sample preparation cartridge because Vyon porous plastics are made from clean, regulatory controlled materials and manufactured using no release agent, therefore are completely free from contaminants."
Vyon is a versatile porous plastic which can be modified to give hydrophilic or hydrophobic properties or enhanced to achieve specific chemical and biochemical separations.