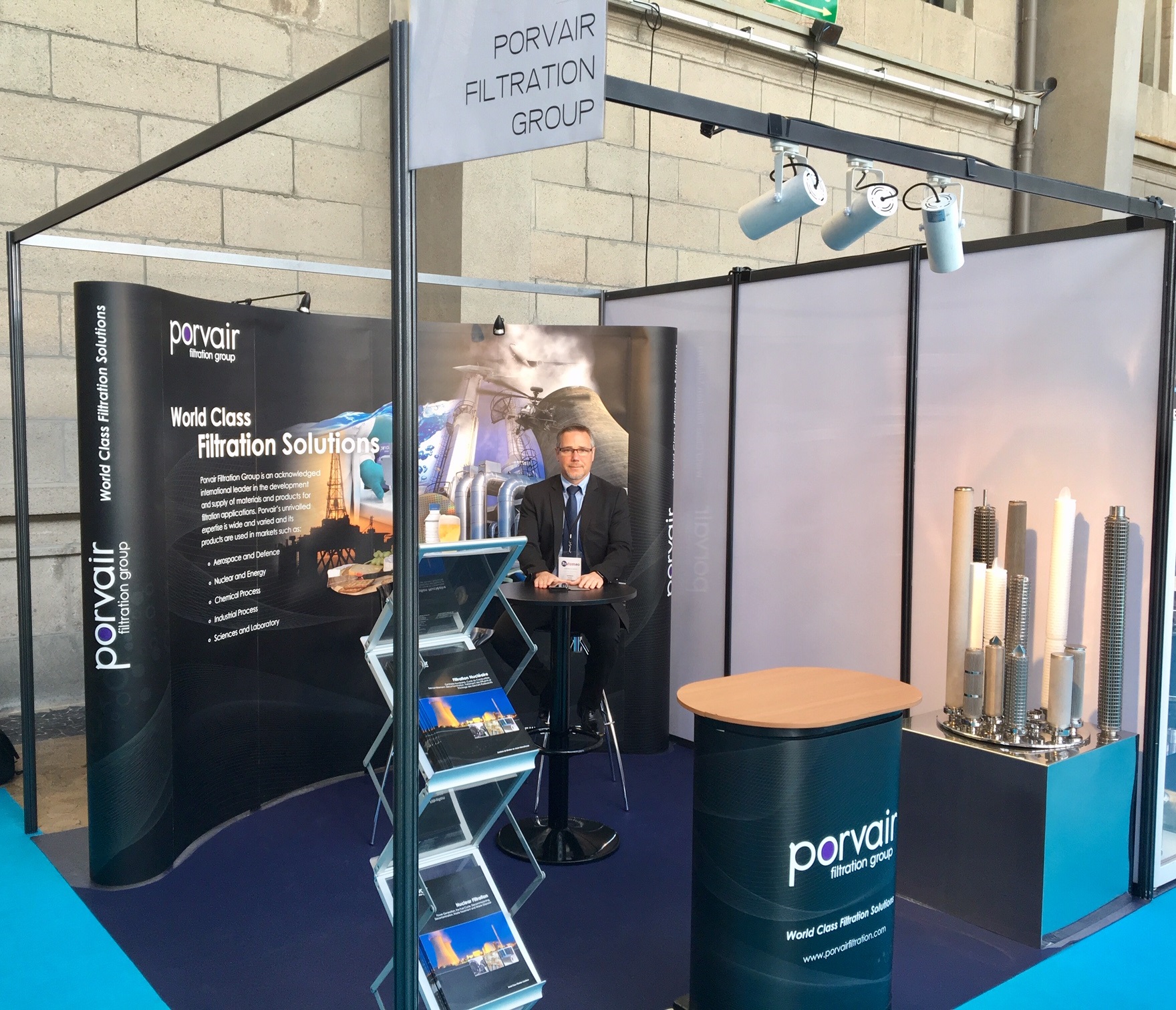 Porvair Filtration Group's nuclear team recently exhibited its products at Fratomeo 2019, a trade show for professionals working within the French civil and military nuclear sector.
Porvair's nuclear team was at Fratomeo to share its knowledge, demonstrate the company's global presence and develop relationships with companies in France that work within the nuclear sector.
It also promoted relevant products, including filtration systems that employ exotic alloys such as Inconel and Monel as well as 300 series Stainless Steel, which can be integrated into Pulsed-Jet self-cleaning systems and high-efficiency (HEPA) dust control for hot gas environments. The company said that the products it develops prove its ability to solve the problems of the industry and are engineered to suit every application.
Porvair's nuclear business development manager, Xavier Jahouel, and nuclear business manager, Kevin Ward, were on hand to discuss any filtration requirements or problems relevant to the nuclear industry.