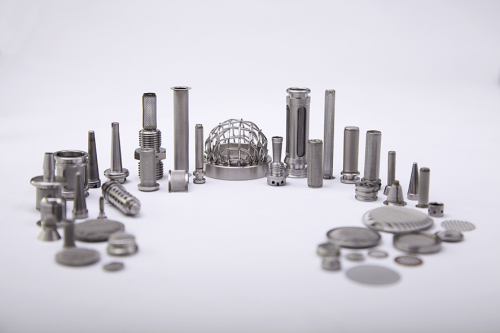 Effective filtration within aircraft and military equipment is vital to ensure that all systems are free from contaminants and to guarantee safety, long service life, reliability and cost effective operation in the most demanding situations.
Aircraft fluid systems require last chance filters and screens to provide critical point-of-use protection for contamination sensitive components, performing a complimentary role to main system filters. These are designed to remove and retain contamination such as machining chips, burrs, wear debris and fluid breakdown products induced during operation or built in downstream of the main system filters.
To provide maximum protection, these filters are tailored specifically to the system's operating and environmental conditions. These filters are designed to interface with customer units and are supplied as discs, unions or bolts and can also be integrated into other components such as valves.
Porvair Filtration Group has invested into and increased its capabilities at the Ashland manufacturing facility. Increased competences include resistance welding, fusion welding and the ability to meet stringent aerospace standards. Porvair Filtration Group will be displaying its latest developments in contamination control at the Farnborough International Airshow, Hall 4, Stand C1, Monday 14th – Friday 18th July 2014. Porvair will also display an extensive range of filters and assemblies for use in aircraft fluid/air management and control systems, including fuel filter assemblies/cartridges, fuel tank inerting filters, coolant filter modules, hydraulic filter cartridges and laser drilled screens.