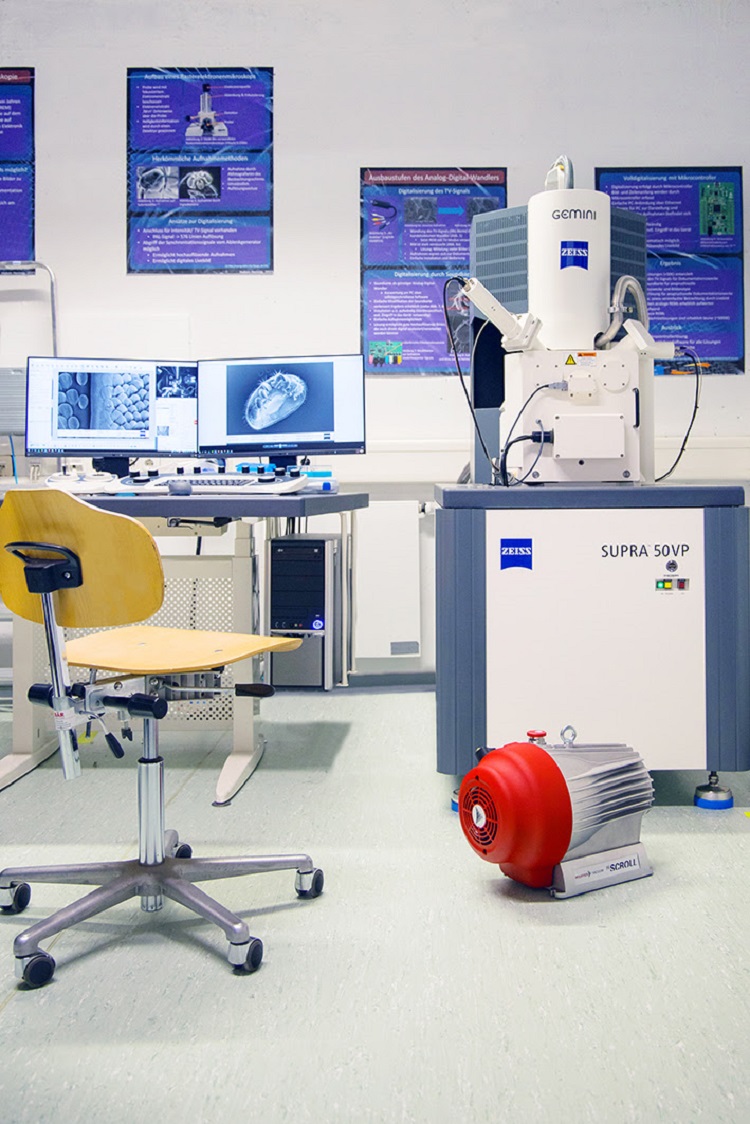 Pfeiffer Vacuum is supporting the Schülerforschungszentrum Nordhessen (SFN) student research centre in Germany by donating a backing pump to a project which involves the students developing a filter for detached houses which converts CO2 into oxygen.
Exhaust gases from gas or oil heating systems are passed through a flat algae tank which can be fitted to the wall of any house. With the aid of photosynthesis, the CO2 in the exhaust gases is converted back into oxygen.
The team is currently working to develop a stable process using a scanning electron microscope, making the smallest structures visible. To operate the electron microscope, vacuum pumps are needed as they play a role in the microscope's energy balance. However, it is currently not possible to quantify the energy balance of an electron microscope so the students are investigating its  carbon footprint.
Dr. Frank Zeismann from the University of Kassel is supervising the experiments: "Immediately after replacing the old pump with the Pfeiffer Vacuum HiScroll, we were impressed by the low noise emissions. The students are planning to observe the power consumption, document it scientifically and by doing so also generate a decision-making aid for the manufacturer."