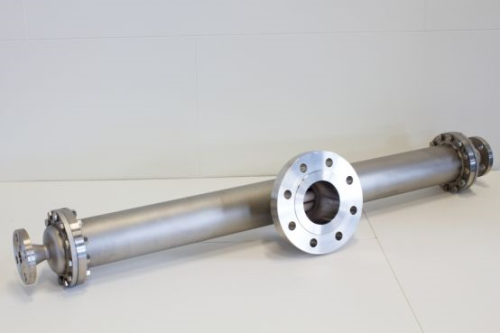 Pervatech has delivered of its new generation membrane module. The PVM-094 module is designed to hold up to 7 multichannel ceramic tubular membrane elements for use in pervaporation or vapour permeation applications. The elements are 120 cm long with an outside diameter of 25 mm. There are 4 channels of each 7 mm diameter per element.
PVM-094 features include:
Available membranes: Hybrid Silica, PDMS, Optimised Silica
Pressure housing: SS316L
Membrane area: 0,1 m2 per element; max. installed area is 0,7m2
Pervatech's claims that its Hybrid Silica membrane technology is a real breakthrough in separation technology, enabling the purification of a diversity of industrial solvents. Impressive reduction in investments comes within reach with savings up to 75% on equipment and 30 to 50% reduction on energy usage.
The company says that the most economical use is to be found in breaking water/organic azeotropes, in dehydration of condensation reaction mixtures and as add on to distillation processes to expand capacity.