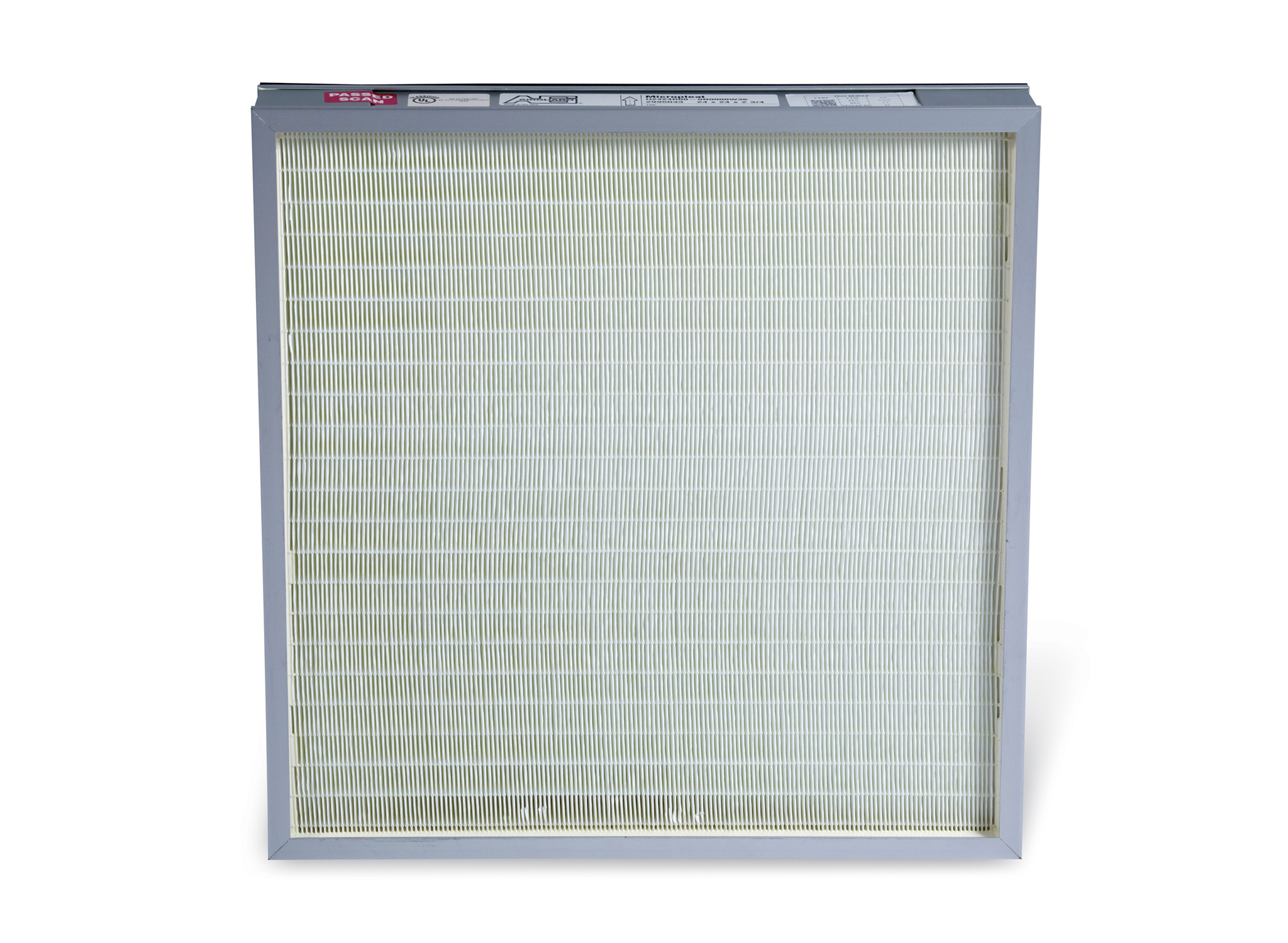 Parker HVAC Filtration, a division of Parker Hannifin Corporation, has launched a new line of Micropleat high-efficiency filters designed for HVAC applications and featuring a media blend and a mini-pleat design.
The filters provide high levels of particulate removal, dust-holding capacity and efficiency, all required in a high-purity air filter.  Designed to trap microscopic particles and contaminants in the air stream, Micropleat filters meet both High Efficiency Particulate Air (HEPA) and Ultra-Low Particulate Air (ULPA) minimum ratings up to 99.97% at 0.3 microns and 99.999% at 0.12 microns, respectively.
The new filters are available in a wide range of materials and configurations to install in all types of housings and framing systems. This allows engineers and facility managers to easily upgrade if they want to improve indoor air quality in clean rooms, self-contained equipment, or other applications where high-purity air and energy savings are required.
Both HEPA and ULPA Micropleat filters can be used in ceiling mount systems or areas where space is limited. They are engineered for lower air flow applications where laminar air flow is needed. The filters are also certified to ISO 9001:2015 and C UL listed.