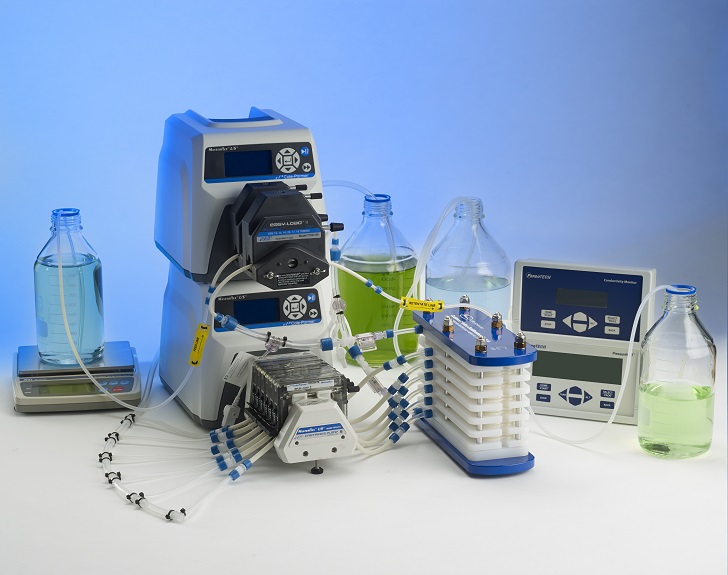 Pall Corporation has debuted its new Cadence inline diafiltration (ILDF) modules for scalable single-pass diafiltration (DF) to provide repeated downstream dilution and concentration cycles without a recirculation loop at Pall Life Sciences Leadership Forum at Westborough, MA Center of Excellence. 
The modules enable fully continuous DF processes in ultrafiltration and DF (UF/DF) processing steps, and are available in a range of size formats to accommodate various processing volumes, as well as being able to be used in one or more locations of a continuous mAb downstream purification process. 
Building blocks   Standard Pall T-Series cassettes act as the building blocks for the new Cadence ILDF module, which is offered with either Delta regenerated cellulose or Omega polyethersulfone membranes to provide high flux, high selectivity and low protein binding characteristics. 
Users will experience removal factors of ≥ 3-log, in a scalable, accurate platform that has selectivity and low protein binding attributes. The modules enable reduced system hold-up volume, and feature a holderless design. 
Each module is supplied with documentation and validation materials, as well as access to Pall'straining and technical support teams to develop and optimize processes.