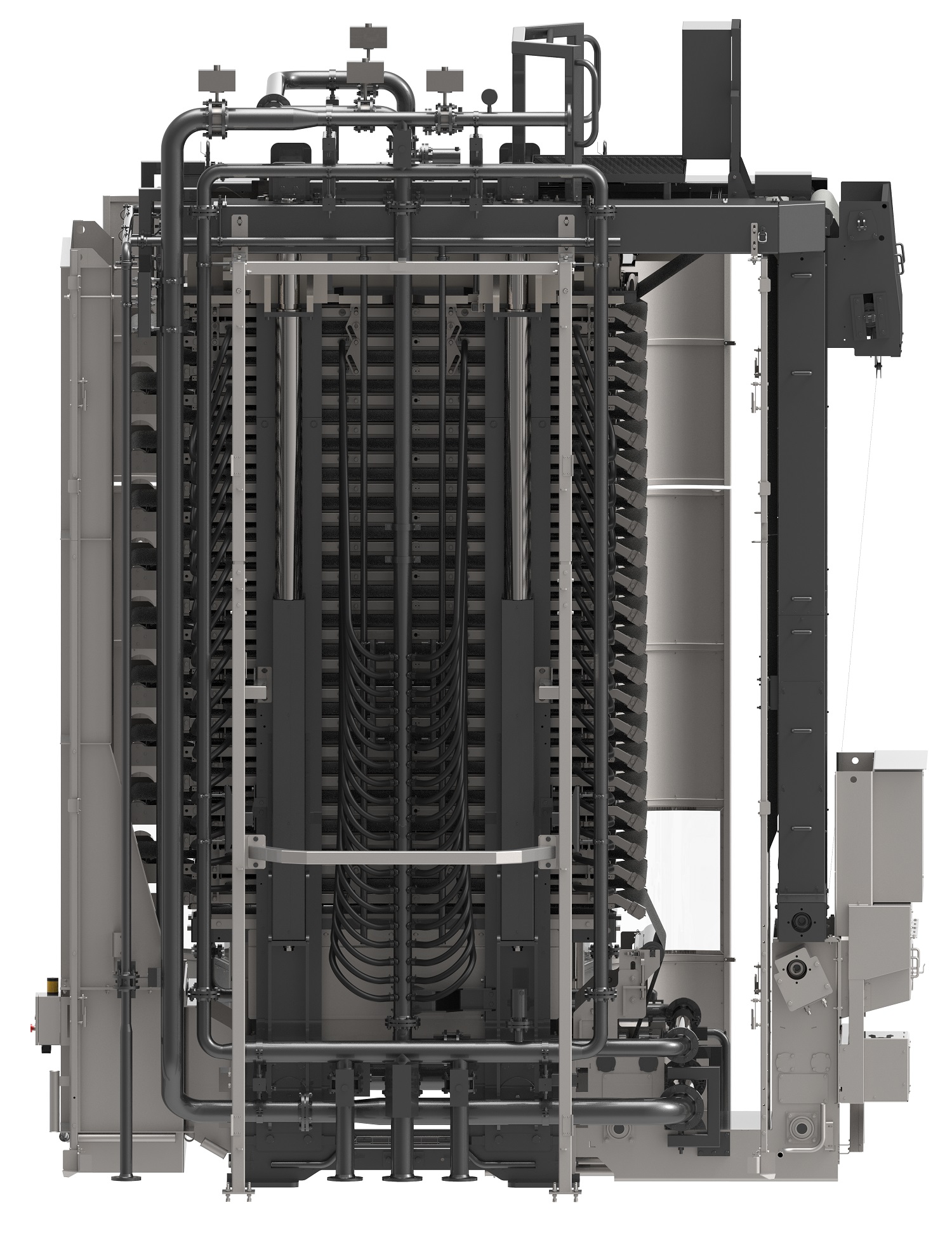 Outotec's new Larox PF-DS double-side pressure filter is designed for challenging and slow-filtering materials in the chemical process industry and can be used in applications such as food, pigments and metal slurries.
The PF-DS is a tower press filter where the plate pack is composed of polypropylene membrane filter plates stacked on top of each other. The cake forms between the closed filter plates on the top and bottom side of the filtration chamber, hence the term double-side filter.
The mechanical operation and frame are shared with the Outotec Larox PF pressure filter while the filtration process is powered by the double-side plate pack from the Outotec Larox DS filter (previously known as Hoesch DS).
Some key features of the new pressure filter are efficient handling of flow-filtering materials, guaranteed cake discharge and multiple cake washing options, automatic CIP, ability to handle corrosive process conditions and it is suitable for food-grade applications.