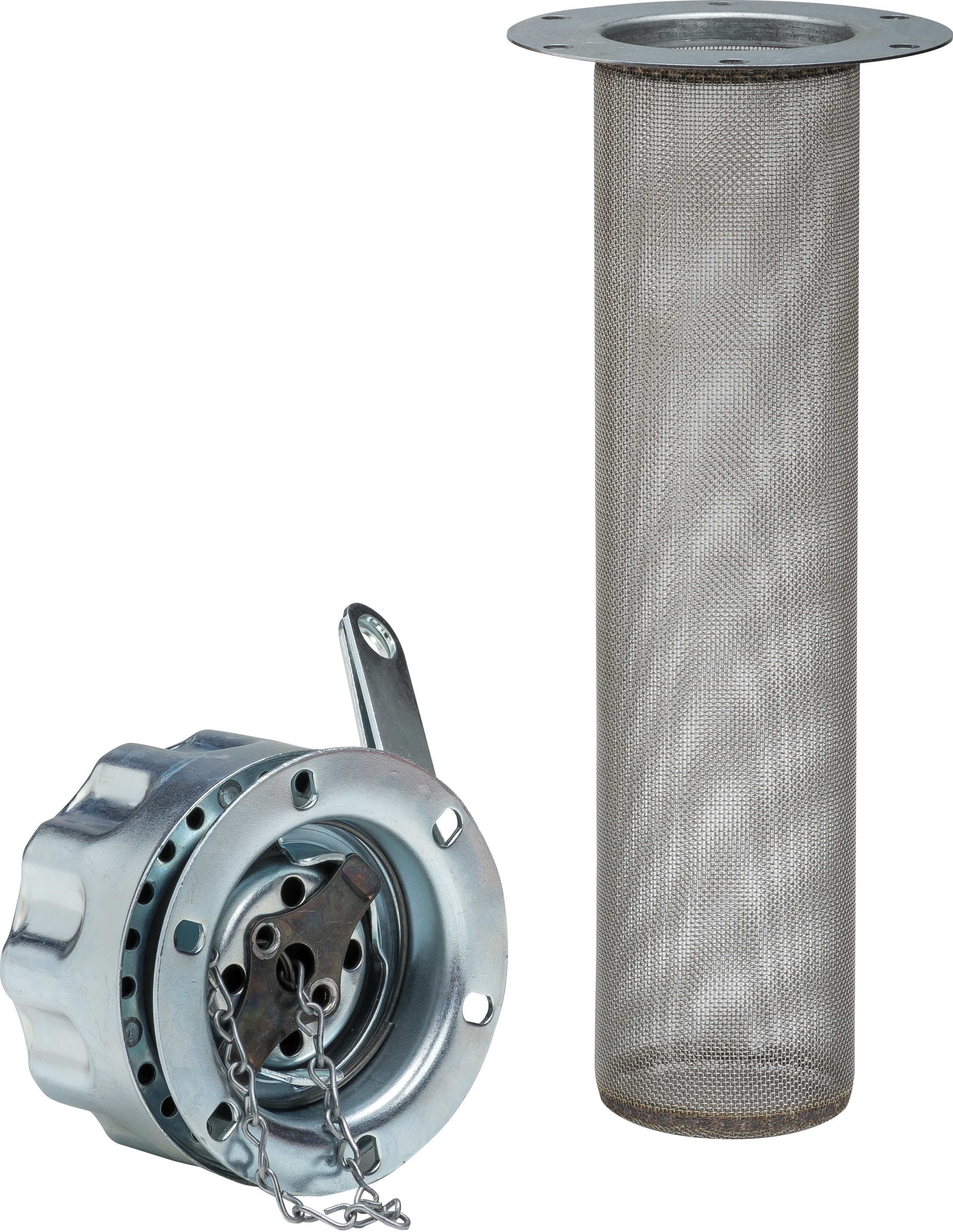 Ohio Fabricators Company (OFCO), manufacturer of filters, diffusers, screen assemblies and strainers, has announced its new line of filler and tank breathers for fixed and mobile hydraulic applications.
OFCO breathers are available in a bayonet style, threaded style and as pressure caps which are compatible with petroleum-based fluids and come in various basket and filtration specifications.
The bayonet style has air flow to 30 CFM, self-tapping screws for flange mounts and cork gaskets as standard. The threaded style can withstand temperatures up to 212°. The pressure caps style has an air intake valve which opens at 0.435 PSI and buna gaskets as standard.
The breathers provide filler ports for hydraulic power unit tanks or other liquid reservoirs. Liquids are strained as they are added to the tank and let the tank breathe filtered air while keeping out airborne particles.
The breather cap allows air and moisture to exit the hydraulic tank as the fluid level in the tank rises, filtering ambient air that is pulled into the tank as fluid levels in the tank fall.