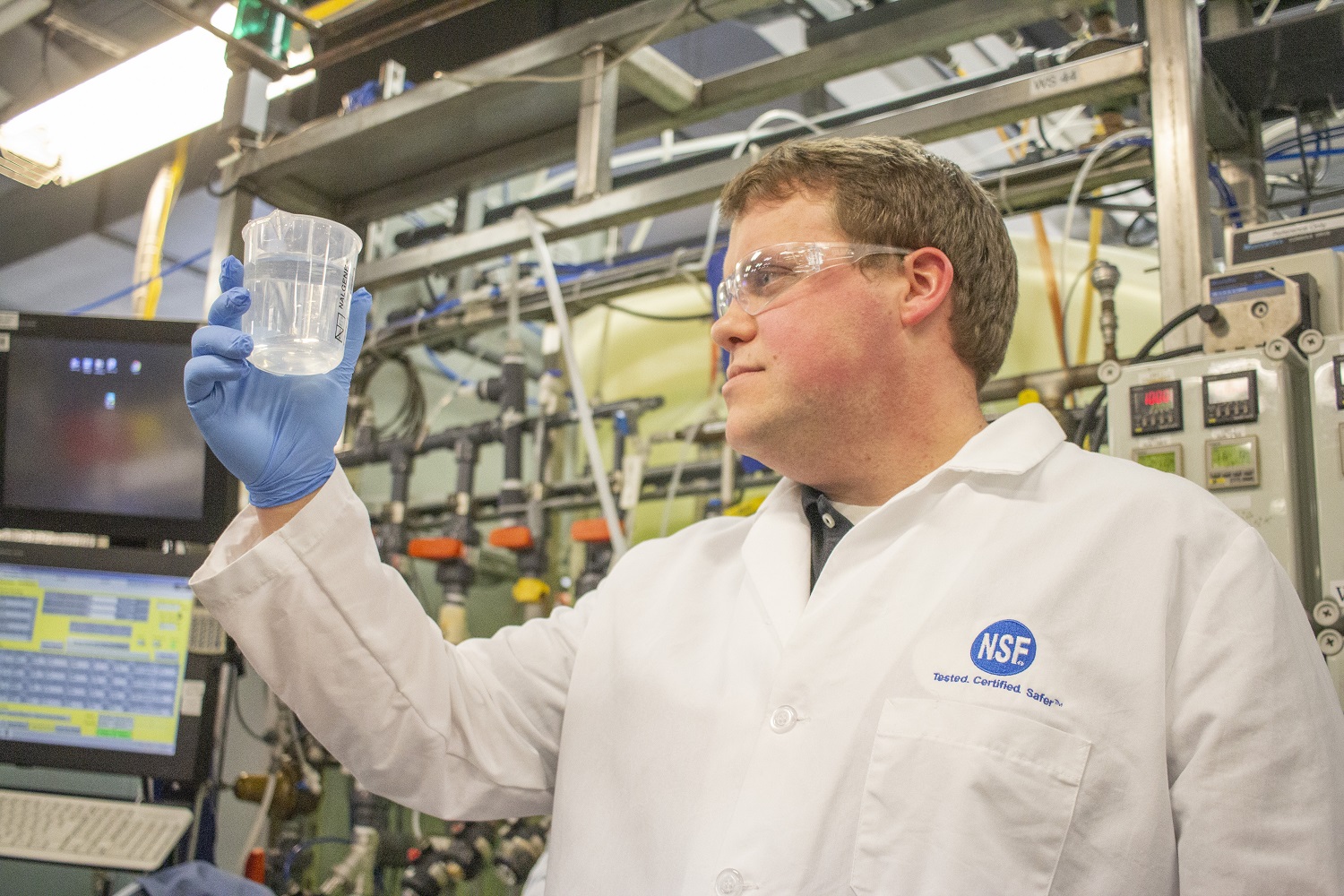 The joint committee governing the American National Standards for drinking water treatment units recently lowered the maximum allowable concentration of lead in treated drinking water to 5 parts per billion.
Standards NSF/ANSI 53: Drinking Water Treatment Units - Health Effects and NSF/ANSI 58: Reverse Osmosis Drinking Water Treatment Systems, now require drinking water treatment units to reduce the lead in drinking water to 5 ppb or less. This is a 50% drop from the previous 10 ppb and a threshold that matches Health Canada's new maximum allowable concentration level of 5 ppb.
To be certified by NSF International, drinking water filters and treatment devices are tested with challenge water containing 150 ppb lead, 10 times the US Environmental Protection Agency's action level of 15 ppb.  
Previously, a water treatment system could be certified if it reduced lead to 10 ppb or lower and met other requirements set by the standard, such as material safety and structural integrity. These other requirements remain unchanged.
Updates to both standards are effective immediately for any new filter or filtration device claiming to reduce lead.