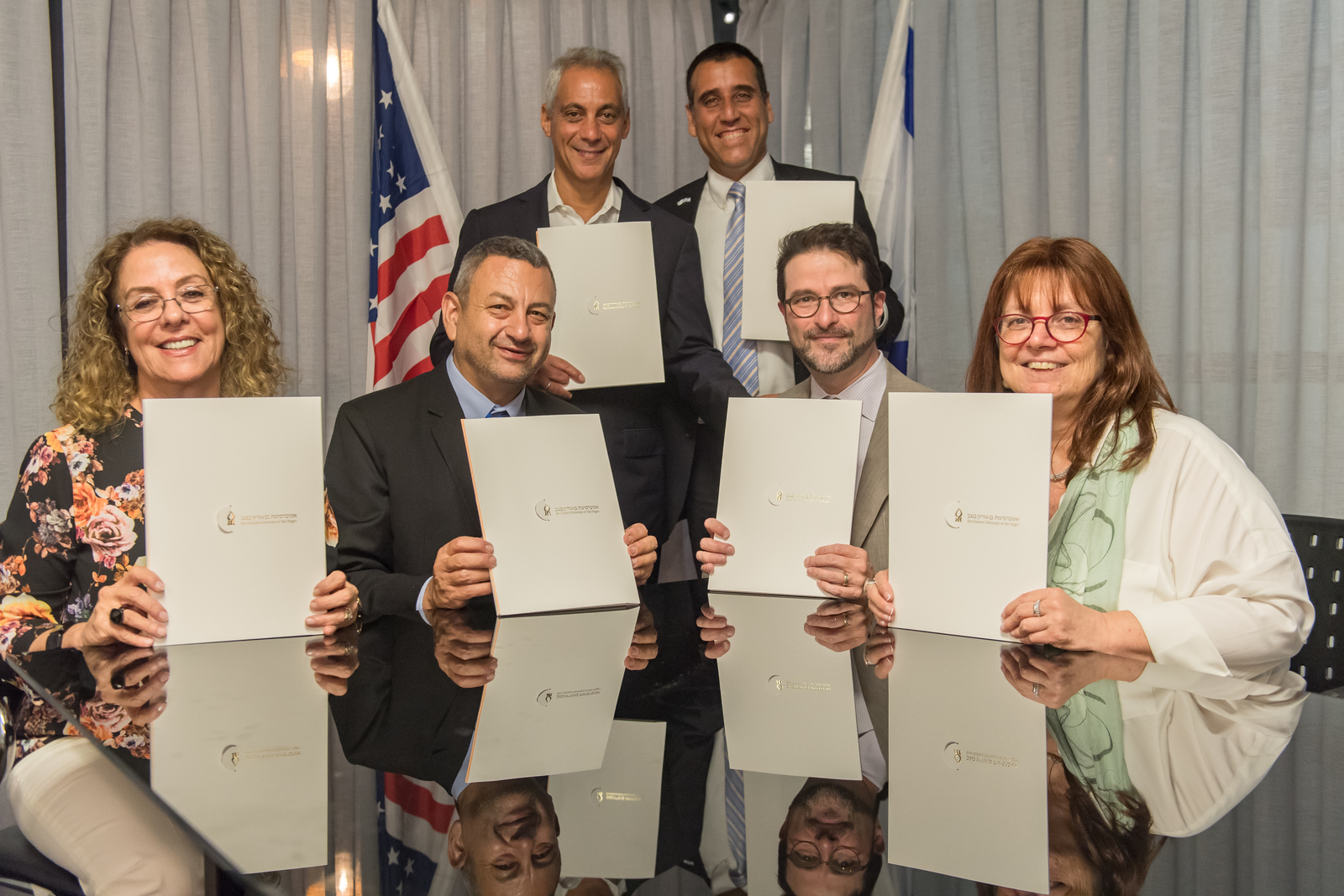 Ben-Gurion University of the Negev (BGU), Israel, and Northwestern University (NU), Illinois, USA, have signed a research memorandum of understanding (MOU) to collaborate on water research.
The MOU was signed in Tel Aviv on 11 September.
The agreement is a follow up to collaborations between the University of Chicago (UC) and BGU.
An interdisciplinary team from BGU's Zuckerberg Institute for Water Research and the Northwestern Center for Water Research will include hydrologists, soil scientists, geologists, chemists, microbiologists, and engineers. The partnership will investigate environmental challenges and develop solutions for water-related problems through new research projects, as well as student and faculty collaborations.
"This partnership substantially increases opportunities for Northwestern faculty and students to collaborate with peers in Israel, and allows us to contribute to solutions [for water scarcity challenges] faced by the Middle East and other arid regions," says Professor Aaron Packman of NU's Department of Civil and Environmental Engineering and director of the Center for Water Research. "This is an important step toward the vision of broader collaboration on water with Israel that was developed jointly by the Water Center and the Crown Family Center for Jewish and Israel Studies at Northwestern."
Two projects between NU and BGU are already underway:
Novel Tools for the Cross-cultural Assessment of Water Insecurity and Water Interventions; and
Next Generation Water Treatment Technology for Brine Management and Decentralized Water Supply.
A number of successful joint research projects have emerged from the UC-BGU ongoing collaboration that began four years ago.