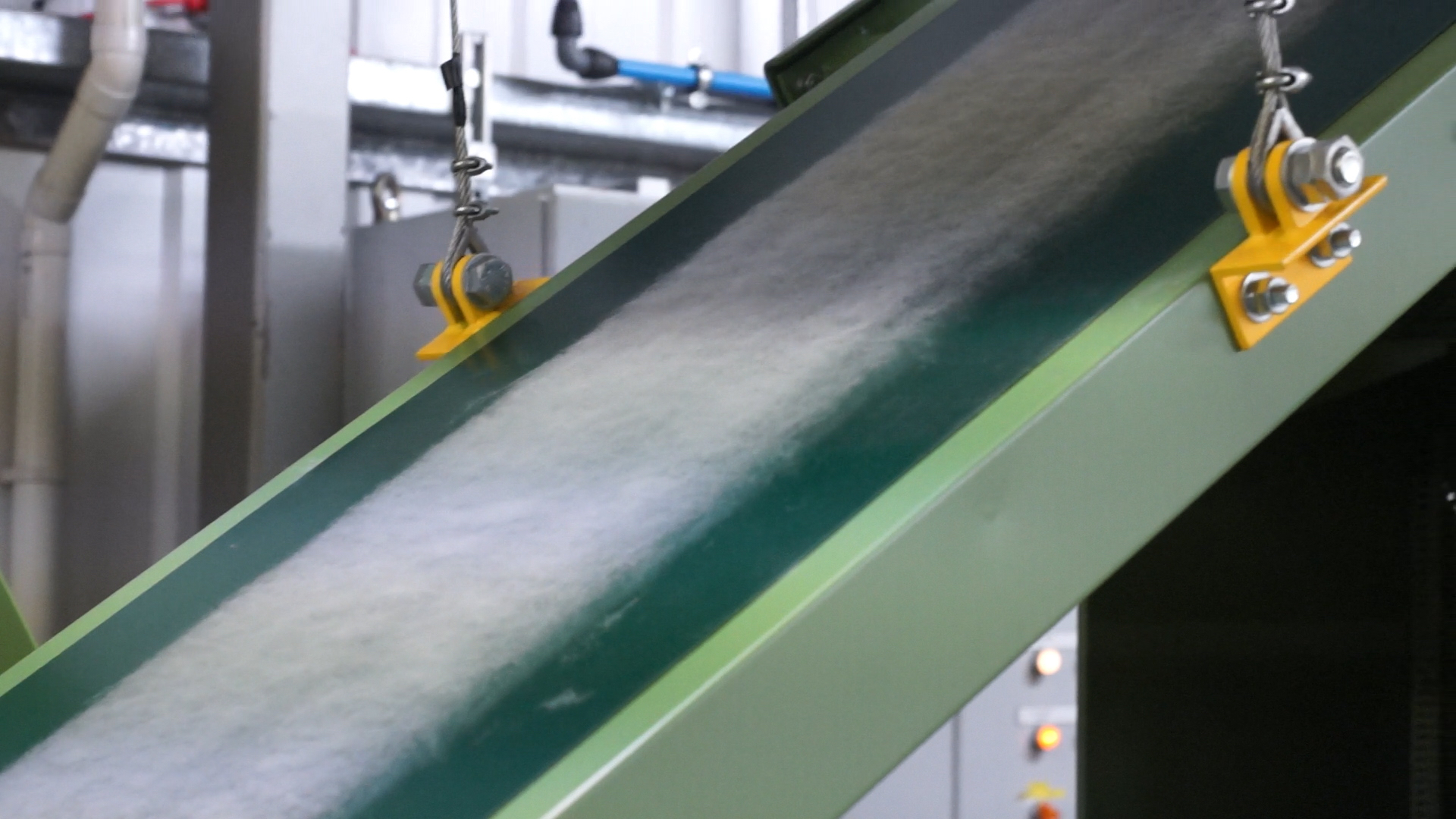 The Nonwovens Innovation & Research Institute (NIRI) has added a new V-Lap machine to its research and commercial facilities, extending its offering to clients in the automotive, filtration, medical, aviation, construction and renewables' sectors.
It is the vertical arrangement of the fibres within the fabric structure of vertical lapped materials that gives them their acoustic characteristics and leads to a high directional surface area.  A low weight-to-bulk ratio means that vertically-lapped products are foam-like, giving a reduced weight, increased breathability and greater resilience and compression recovery. Vertical lapped materials also have high thermal performance (λ ≤ 0,04 W/mK) and are recyclable and non-toxic.
V-Lap, the company behind NIRI's new equipment, advise that in filtration, the structure of vertically orientated webs improves coarse particle holding on the surface, as well as depth filtration of finer particles, resulting in a filter with very low pressure drop and high dust holding capacity. Applications include industrial processes such as abrasive blasting and metalworking, as well as water purification, waste water polishing and biochemical manufacturing.
The VLS500 Sample Line Model is designed to VLAP specifications and is now installed at NIRI's facilities in Leeds in the UK.