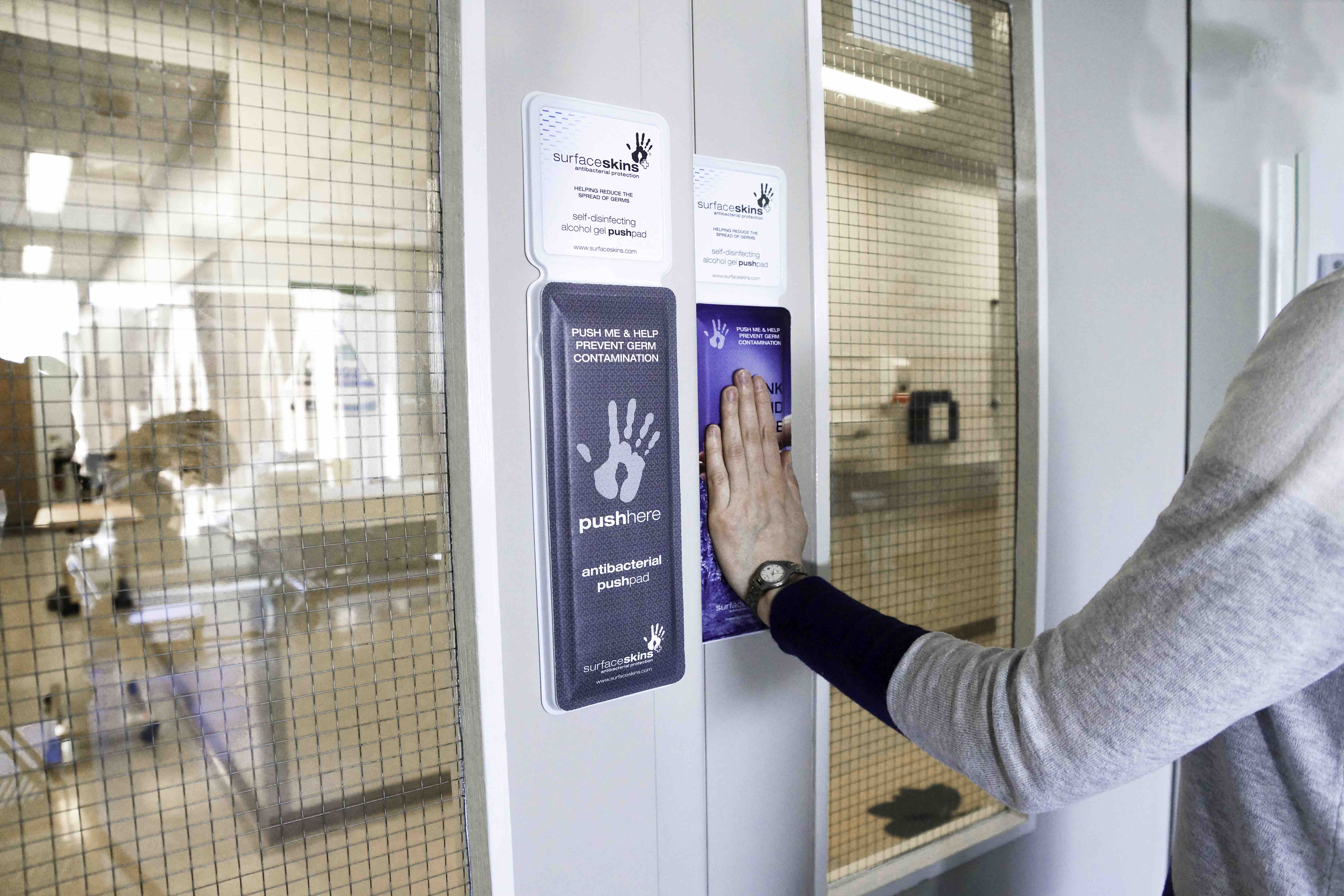 The Nonwoven Innovation & Research Institute (NIRI) and a team of industrial design consultants have been selected as finalists for the IDEA19 Achievement Awards following their collaboration to develop the infection control technology, Surfaceskins.
The product has been selected as a finalist for the Short-Life Product Achievement Award, for best new disposable product utilising engineered fabrics.
Studies show that up to 80% of infections are transmitted by hands. Gel dispensers and handwashing cleans hands but as soon as door handles or push plates are touched, contamination from previous users may occur.
Surfaceskins' push pads and pull handles work in conjunction with gel dispensers and hand washing and are designed to complement existing hand hygiene practices and protocols, breaking that transmission chain.
Each time the Surfaceskins pad is pressed, the surface self-disinfects, releasing a small quantity of antibacterial gel via the micro-valved top sheet and providing a self-sterilising surface to protect every door user.  Independent NHS Laboratory in-vitro trials have proven kill rates of seconds against E.Coli, Salmonella, Norovirus, S.Aureus and E.Faecalis.
Surfaceskins are designed for hospitals, SCBUs, HDUs, ICU, elderly wards, food preparation, toilets, factories, schools, officesand other high risk traffic areas.