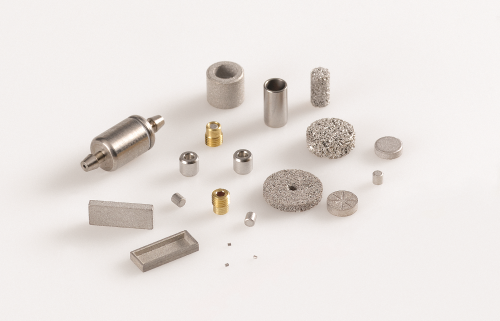 Porous metal is suitable for providing ultra low flow diffusion rates, highly dependable filtration performance, controlled fluid release and exacting gas flow restriction. In drug delivery the materials are used in pain management as well as therapeutic devices.  
Porous metal is an extremely strong and durable material and its resistance to material-creep, deformation or degradation makes it a viable option for critical medical and biotech devices, according to Mott.
In particular the company will be exhibiting its all-metal membrane that meets ASTM F838-05 for bacterial retention. Mott sterilizing grade membranes are supplied in 316L stainless steel or titanium. This technology is available in a variety of form factors from very small discs or tubes for drug delivery applications to larger 10 inch cartridges for biotechnology and pharmaceutical processing.  This membrane is able to withstand aggressive chemistries and drug cocktails without the potential for leaching, outgassing, or other adverse reactions.  Mott porous metal components are available with filtration ratings from sub-micron (0.1µm) to coarser filtration ratings, including 0.2 µm sterilizing grade media.