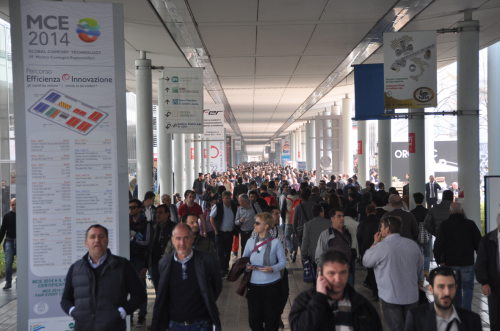 The idea behind MCE 2016 is the integration between systems and solutions, the electric and thermal world, and building envelopes and installation technology, in order to implement intelligent management systems, reduce energy use, protect the environment and preserve our natural resources.
Research on energy efficiency technologies conducted by the Energy & Strategy Group of Politecnico di Milano for MCE entitled 'Residential end-use efficiency', shows that solutions focused on providing maximum energy efficiency namely heat pumps, building automation systems and condensing boilers, will rise by about €12.8 billion; and renewable energy solutions such as mini wind turbines; PV, solar thermal and micro cogeneration systems, as well as biomass boilers, will reach €4 billion.
Meanwhile, integrated solutions like solar PV + heat pump, or solar PV + heat pump + solar storage battery systems etc., are estimated to reach €0.87 billion. All forecasts go forward three years around the country. Success in tackling this outstanding challenge will require a synergy between intelligence, expertise and research.
A feature for this MCE will be MCEMaster, the physical and online meeting place aimed at installers.