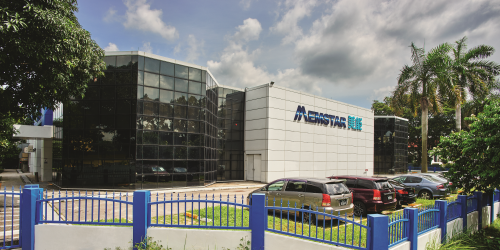 Memstar, which is wholly-owned by CITIC Envirotech Ltd, is investing approximately S$25 million in its new international headquarters, flagship membrane research and development (R&D) centre and highly automated manufacturing facility to meet increasing demand for membrane-based water solutions globally.
With the completion of the new plant, which is supported by the Singapore Economic Development Board (EDB), Memstar will double the production capacity of its patented 3rd generation Thermally Induced Phase Separation (3G-TIPS) membranes to 10 million sq m per annum. Singapore is Memstar's only production site for these high-tech membranes.
Memstar also has production facilities in Mianyang, Sichuan Province; Nantong, Jiangsu Province; and Beijing, China.
The co-location of Memstar's global membrane R&D centre with its new manufacturing facility will allow research outcomes to be quickly tested and prototyped.
"We are proud to have Memstar's 3G-TIPS membrane "made-in-Singapore". Singapore's excellent IP protection, logistic network and its reputation as a global hydrohub has made a compelling business case for our additional investment in Singapore," said Dr Lin Yucheng, CEO of CITIC Envirotech.
The plant was opened during Singapore International Water Week 2016.