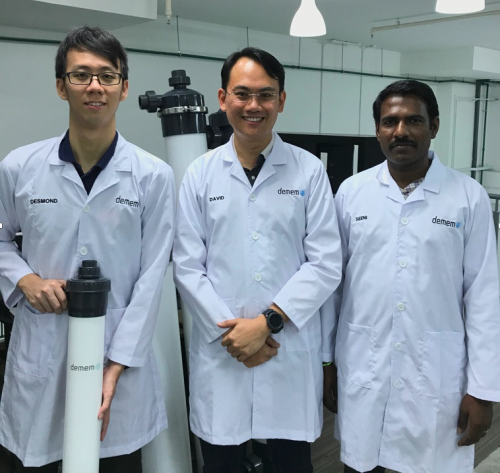 At the new facility, Singapore-based wastewater treatment company De.mem will produce its proprietary filtration technology – the low-pressure hollow fibre nanofiltration (NF) membrane which was developed at Nanyang Technological University, Singapore (NTU).
The technology, which NTU exclusively licensed to De.mem in June 2016, is said to allow for lower operating cost and reduced investment relative to other water treatment technologies.
The new De.mem facility located in Woodlands has the capacity to produce membranes as well as industry standard 4-inch and 8-inch membrane modules at volumes which are sufficient for small-scale commercial projects. It will also be possible to manufacture other types of hollow fibre membranes at the new site.
De.mem is currently preparing for pilot testing at select customer sites ahead of planned commercial market launch of the technology later this year.
"We are excited about starting our own membrane production so soon after the successful IPO of our company. Our membrane manufacturing team, who bring significant industry experience, have worked closely with NTU to achieve this important milestone," says De.mem Chief Executive Officer Andreas Kroell.
"We are looking forward to seeing the new nanofiltration membrane developed at NTU now going into the field."