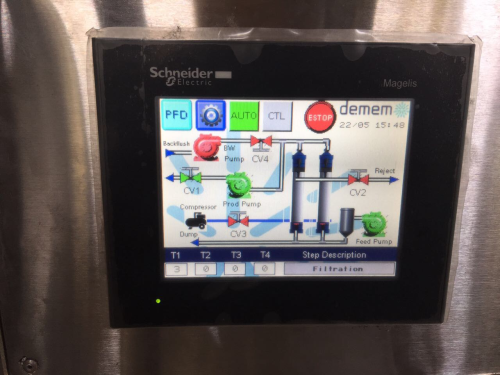 De.mem designed, built, owned and operated the plant under a Build, Own, Operate (BOO) scheme. The facility uses De.mem's patented hollow fibre membranes to generate water output for the nearby municipality and a number of factories.
The purchase price will be paid in instalments over the next 30 months, with the first A$240 000 due immediately.
In the short-term, Hung Thanh Environmental intends to adopt De.mem's membrane technology as part of an upgrade of the water treatment plant.
"The sale of De.mem's water treatment plant marks a significant transaction within the Vietnamese water treatment market, where membrane based water treatment is emerging," said De.mem CEO Andreas Kroell.
"The transaction underlines De.mem's growing brand and market position in Vietnam as a supplier for modern water treatment technology. It also brings along a strong validation of our BOOT/BOO (Build, Own/Operate, Transfer/Build, Own, Operate) product offering," added Kroell.
De.mem recently opened a facility in Singapore to produce hollow fibre membranes and membrane modules for industrial and municipal wastewater projects. The company's low-pressure hollow fibre nanofiltration (NF) membrane was developed at Nanyang Technological University, Singapore (NTU).