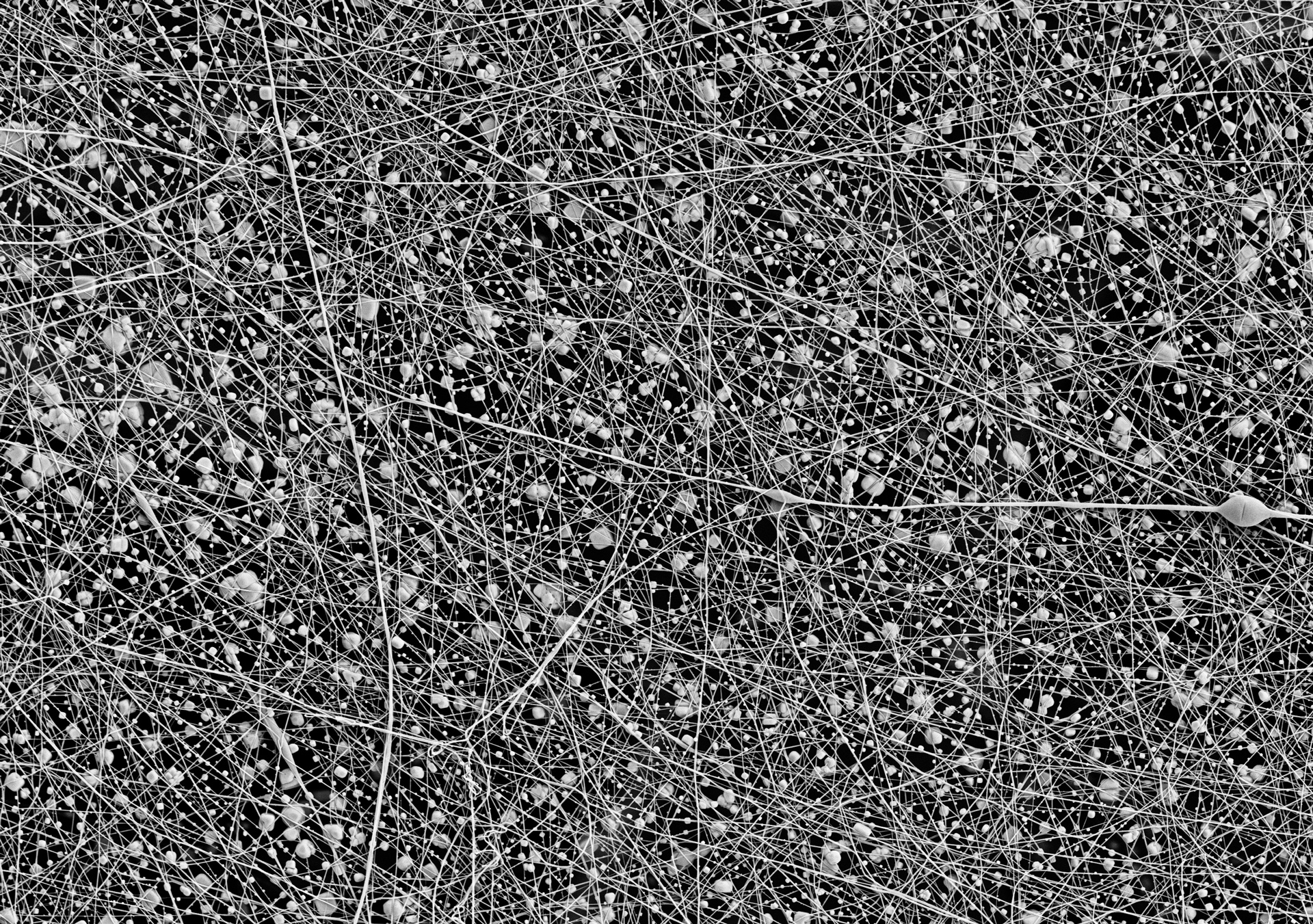 Mann+Hummel is now using nanofibre technology in cabin air filters for automotive applications, improving the air quality in the vehicle cabin and so reducing the number of pollutants that the vehicle's occupants breathe.
The nanofibre filter media produced by Mann+Hummel consists of a carrier media and an extremely thin layer of ultra-fine polymer fibres. The fibres with a diameter of less than one micrometre are approximately 200 times smaller than the fibres of the carrier material or 650 times smaller than a human hair. These ultrafine fibres and their large number ensure a higher separation efficiency of fine particles like PM2.5 and PM1, and ultrafine particles, simultaneously retaining a low air flow resistance due to the low grammage of the fibre layer.
An ePM1 classification of the nanofibre filter media was achieved according to ISO 16 890, meaning that the filtration efficiency of PM1 particles can reach up to 95%.
The nanofibre media shows a much lower reduction of filtration efficiency after ageing than traditional electret filter media. In addition, it is highly resistant against humidity and temperature fluctuations.