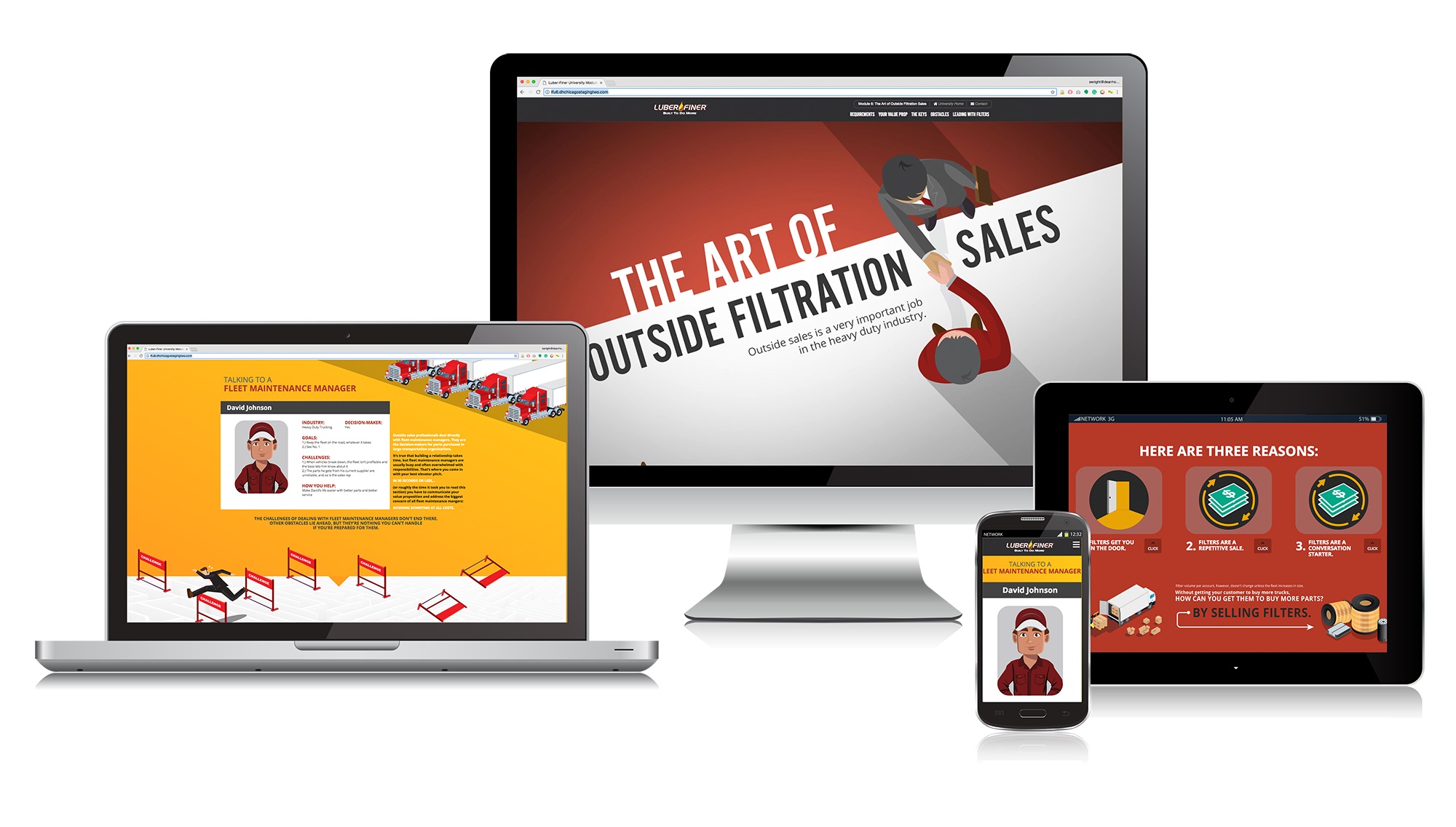 US-based heavy-duty filtration specialist, Luber-finer, has launched a new module to the Luber-finer University, the company's free online education programme for distributors, point-of-sale associates and others who work in the heavy-duty industry.
Module 6 of this comprehensive training tool, which can be accessed from any Internet-connected device and educates users about the art of outside filtration sales. It provides an interactive experience that shares valuable information offered by Luber-finer's own outside sales team.
These "tricks of the trade," acquired over decades of collective sales experience in the heavy-duty industry, can be helpful to current outside sales professionals as well as parts counter sales people interested in making the transition to outside sales, truck drivers looking for a career change within the industry and warehouse workers who want more direct interaction with customers
With the release of this new module, Luber-finer continues its effort to offer cutting-edge training materials engineered to grow the heavy-duty community's collective knowledge and help industry partners succeed. You can register for the Luber-finer University by going to the website and filling out a simple online form.