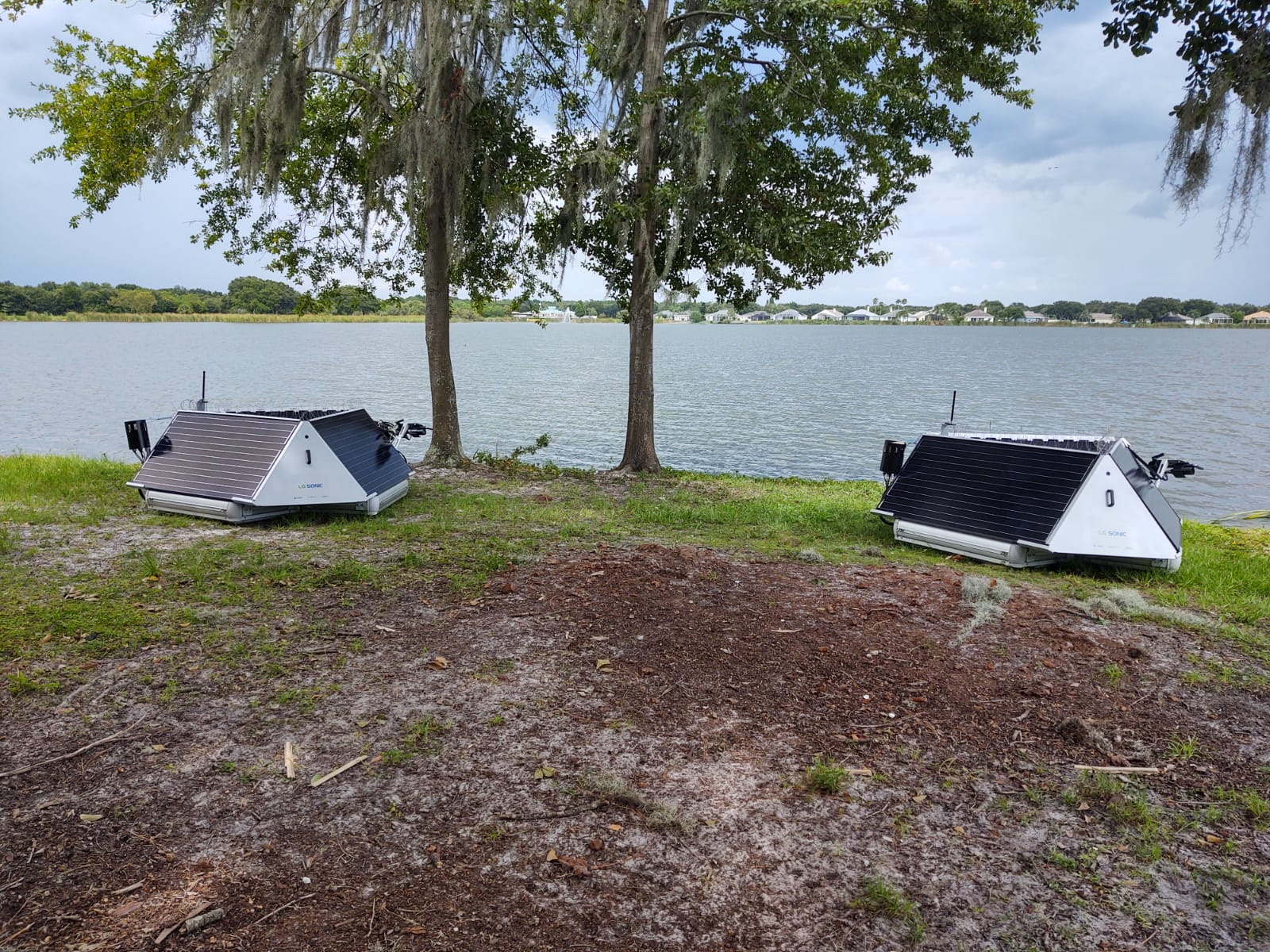 Technologies from Dutch company LG Sonic are being used in an algae bloom mitigation project on Lake St Charles in Florida, in partnership with the Lake St Charles Community Development District (CDD) and the Florida Department of Environmental Protection (FDEP).
The project began on 1 July 2021 and will end on 1 October 2022. It involves the installation of ultrasonic technologies that do not harm the environment unlike traditional algae treatments, which can lead to copper build-up in the sediment and result in a lack of beneficial bacteria in the water. This new approach works in harmony with the ecosystem and local community.
Two ultrasonic devices, MPC Buoys, were deployed in July. They combine real-time water quality monitoring, web-based software, and ultrasound to combat algae blooms. They emit low-power ultrasound into the water, creating a sound wave in the top water layer, impacting algae's buoyancy. The algae then sink to the deeper layers of the water column, where they can't access sunlight. They decompose over time without releasing toxins into the water, making it safe for humans, fish, and plants.