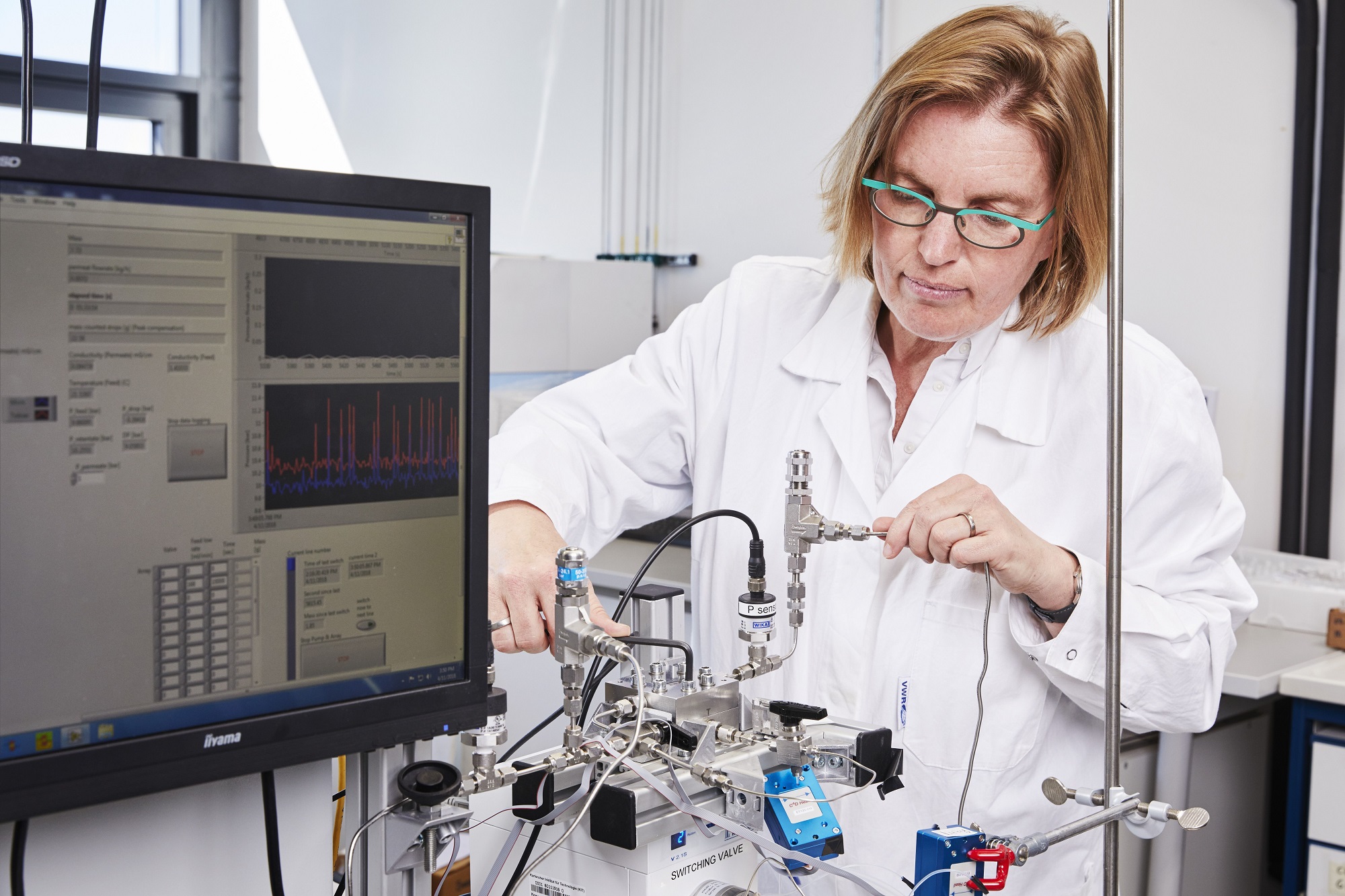 Researchers at the Karlsruhe Institute of Technology (KIT) have developed a filtration system that combines a polymer membrane with activated carbon to remove steroid hormones from drinking water.
Steroid hormones are micropollutants that cannot be eliminated efficiently by conventional processes. Their concentration in one litre water, into which treated wastewater is fed, may be only a few nanograms, but this small amount can damage human health and the environment.
The system developed by KIT researchers uses very small carbon particles, making it possible to reach the reference value of 1 nanogram estradiol per litre of drinking water proposed by the European Commission.
Professor Andrea Iris Schäfer, Head of KIT's Institute for Advanced Membrane Technology (IAMT) and her team have developed the new technology. She explains: "First, water is pressed through a semipermeable membrane that eliminates larger impurities and microorganisms. Then, water flows through the layer of carbon particles behind, which bind the hormone molecules." At IAMT, researchers have further developed and improved this process together with filter manufacturer Blücher GmbH, Erkrath.
The research is detailed in 'Polymer-based spherical activated carbon – ultrafiltration (UF-PBSAC) for the adsorption of steroid hormones from water: Material characteristics and process configuration' published in Elsevier journal Water Research (Volume 185, 15 October 2020, 116249).