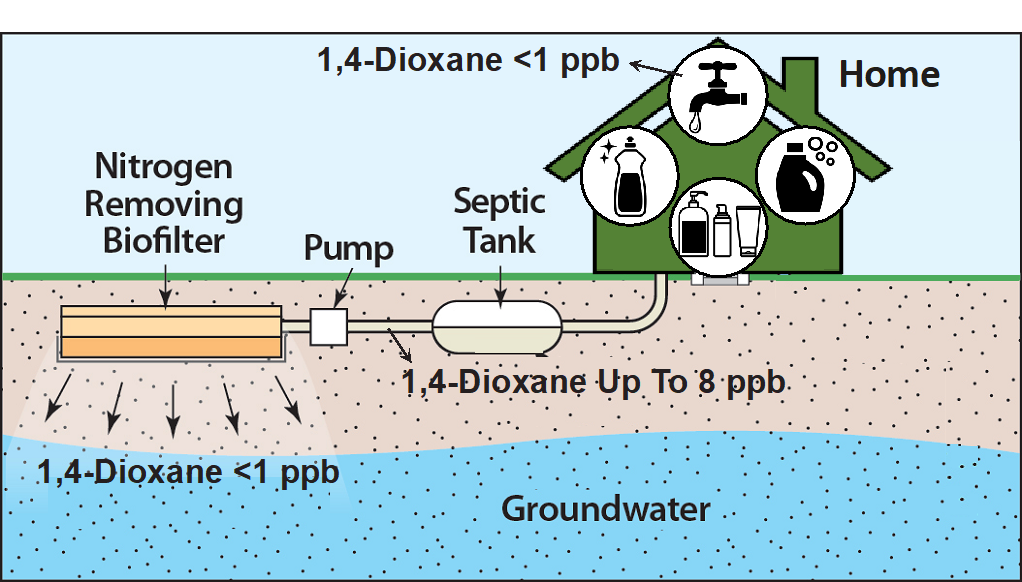 Researchers at the New York State Center for Clean Water Technology (CCWT), part of Stony Brook University, have developed nitrogen removing biofilters to reduce levels of nitrogen in wastewater.
Excessive nitrogen causes harmful algal blooms, the loss of important aquatic habitats like seagrass meadows, and the collapse of shellfisheries like clams and scallops and high nitrate in drinking water is also a public health concern. 
The nitrogen removing biofilters consist of layers of natural products commonly found across Long Island, such as sand and woodchips.  In a new paper published in the Elsevier peer-reviewed journal, Ecological Engineering Volume 161, 1 March 2021, 106157, scientists from the Center demonstrate that their NRBs installed in Massachusetts and New York remove up to 80–90% of nitrogen from wastewater before it is discharged to ground.
Dr Chris Gobler, director of the CCWT, said: "In 2015, we set a goal to develop a septic system that reduces nitrogen from wastewater to less than 10 mg of nitrogen per litre; with this publication we're showing the world we've met that goal and can achieve nitrogen levels lower than any commercially available system."