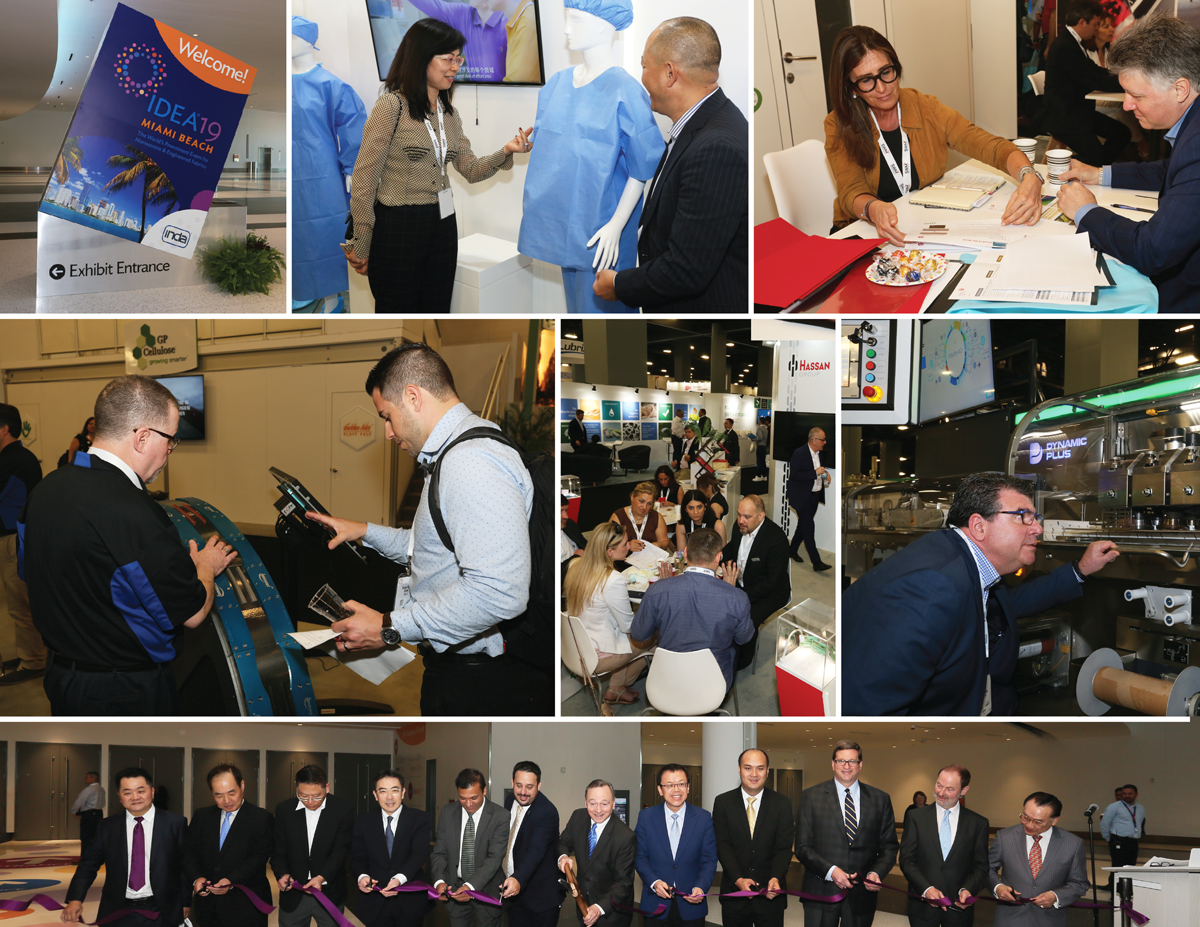 IDEA 2019, the exhibition for nonwovens and engineered fabrics professionals, broke records with a 9% increase in display space since IDEA 2016 as industry participants expressed their confidence with larger exhibition booths.
The triennial event, organised by the Association of the Nonwoven Fabrics Industry (INDA), took place at the end of March at the Miami Beach Convention Center. It featured seven new nonwovens training classes, market presentations from China, Asia, Europe, North America and South America, industry recognition with the IDEA Achievement Awards and the Lifetime Achievement Award and a welcome reception celebration of INDA's 50th anniversary.
The event saw more than 6,500+ participants and 509 exhibiting companies from 75 countries across the entire nonwovens and engineered fabrics supply chain. Exhibitors and attendees noted the large number of senior industry leader present this year. Dave Rousse, INDA President, said: "IDEA provided exceptionally strong metrics in leadership presence this year. The event attracted a high level of key decision makers, a testimonial to the show's importance within the international nonwovens and engineered fabrics industry."