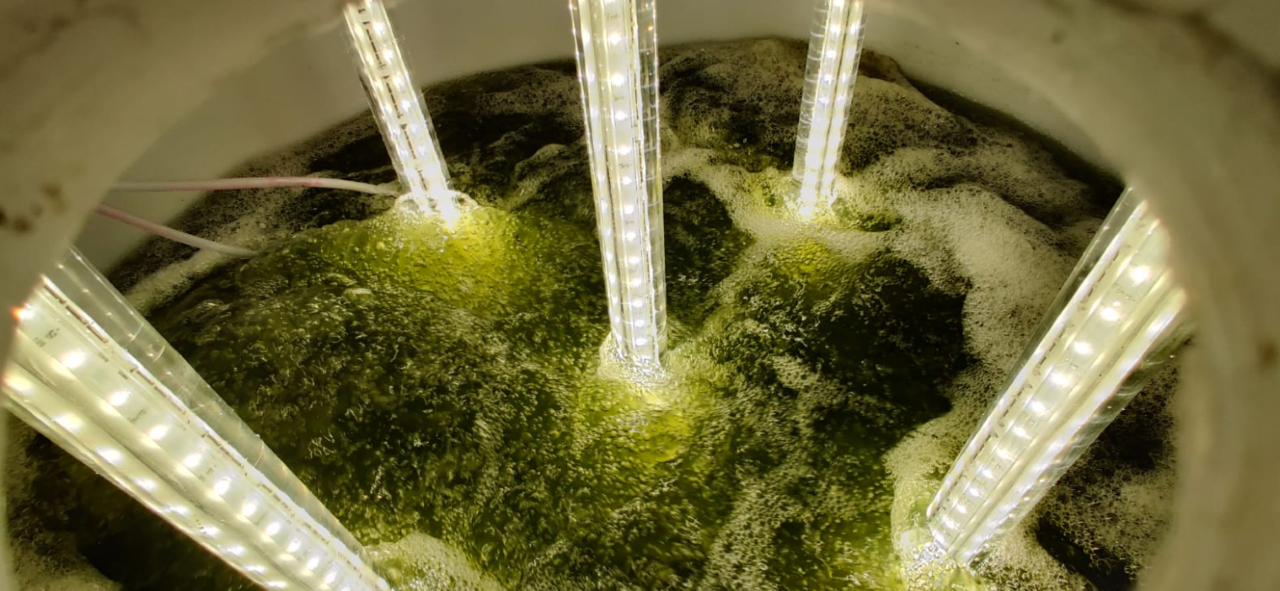 South West Water is installing an algae-based treatment from sustainable water recycling specialist, Industrial Phycology (I-Phyc), in the final effluent at the Broadwindsor sewage treatment works in the UK.
I-Phyc's technology can remove phosphorous, ammonia and almost all harmful trace contaminants. The treatment can consistently remove between 50% and 99% of these pollutants and South West Water will be monitoring removal rates at Broadwindsor. 
The treatment uses a natural process whereby algae biologically treat wastewater. Algae are known for their ability to remove pollutants. Eutrophication, the process of algae growing naturally in watercourses, is caused by an excess of nutrients and particulates the algae can feed on.
By harnessing the eutrophication process and applying it on the wastewater treatment site in a controlled way, pollutants are removed before final effluent is discharged to the watercourse, with much higher efficacy and in a more environmentally-friendly way than alternative treatment solutions, as it requires no potentially harmful chemical addition.
The company said that its technology is a way of breaking away from the water industry's reliance on chemical usage.