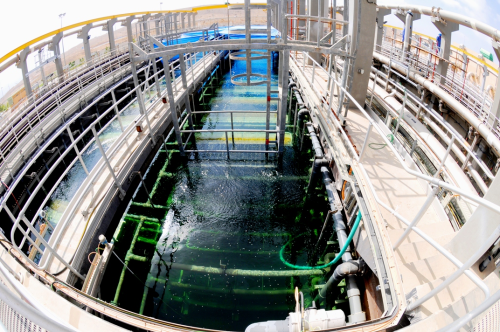 The Al Ansab treatment plant will have the capacity to handle up to 74 000 cubic metres of effluent per day when phase II is completed.
The plant, which has been operating since February 2011, receives sewage from the tanker discharge area and the newly constructed central pumping station in the Al Azaiba area of Muscat. A 280km pipeline transports the treated effluent to Al Ansab for the final treatment process.
Installing MBR technology is a vital part of ensuring that the water available to be re-used is of the highest quality. The MBR also takes up far less space than other treatment systems. This was particularly important at the Al Ansab site which is surrounded by hills with limited space for the plant.
Haya Water CEO, Omar Al Wahaibi explained: "From the outset of the project, Haya Water was determined to ensure that we installed the very best systems and technology to help ensure we can offer everyone living and working in Muscat a sustainable and modern water re-use system that will bring long-term benefits to society and the environment. Ensuring that MBR was an integral part of our waste water treatment plant was an essential part of that strategy – as it is a highly cost effective and technically outstanding solution that has met our objective of maximizing the amount of treated effluent that can be used to help make Muscat a greener and cleaner city".
When completed over 80% of Muscat residents will be connected directly to the new modern system.
Water from the project will be re-used in Muscat's parks, public areas and golf courses. Real estate developers and industry are also benefitting from the Haya Water project and its treated water.