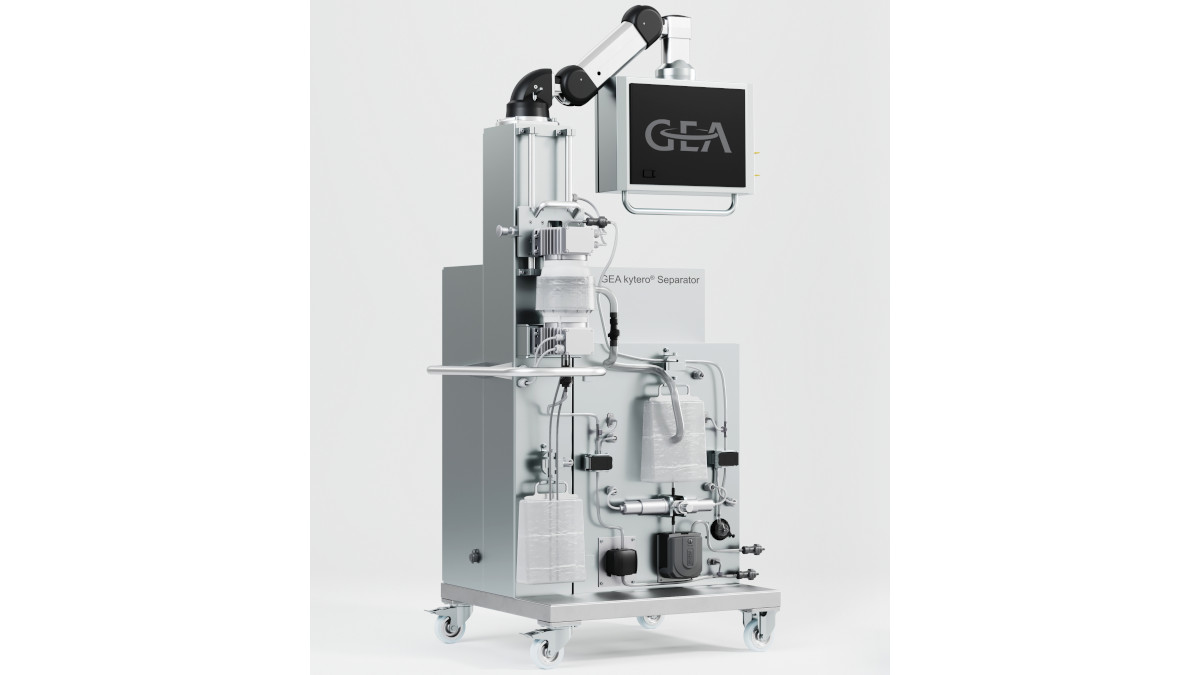 GEA recently introduced its new kytero single-use pharma separator for the biopharmaceutical single-use industry which combines the benefits of larger GEA stainless steel pharmaceutical centrifuges with disposable separation.
The kytero single-use separator is designed for obtaining fermentation solutions and cell cultures and is equipped with GEA's Westfalia Separator disk stack technology which offers maximum yield, high separation efficiency and gentle product handling.
The separator relies on centrifugation to significantly reduce filtration dependency and is in high demand for animal cell and gene therapy processes, pilot plants, university laboratories, in R&D environments and by biopharmaceutical manufacturers worldwide.
In centrifugation, unlike filtration, separation of the medium is not achieved by filter media (filter plates and filter cloths), but by utilising the centrifugal force that occurs in conjunction with the disc pack for increased clarification efficiency.
All elements of the GEA kytero which come into contact with the product, such as hoses and containers, are made of recyclable material and replaced after use. This prevents any cross-contamination and ensure hygienic harvesting of cells.