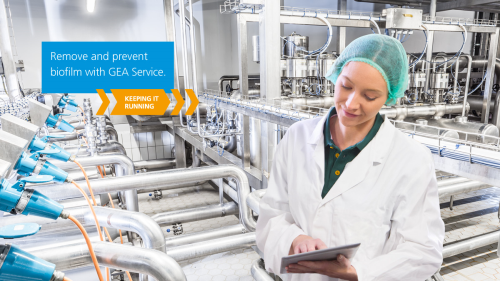 GEA invites beverage industry representatives to visit Hall A3 Booth 313 at drinktec, Munich from September 11-15, 2017. GEA Service will showcase the GEA SAFEXPERT™ anti-biofilm program for the beverage and dairy industry, which aims to ensure that biofilm is no longer an issue in securing superior product quality.
Biofilm in the production line is a constant source of product contamination and product loss. By eliminating biofilm, product contamination should not occur and product loss should be reduced significantly.
During the GEA Safexpert programme, the equipment will be screened systematically regarding biofilms and bacteriological species should be identified. Any biofilms will be removed to enhance the safety and quality of the products.