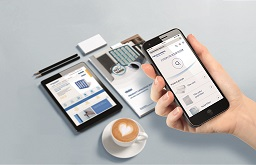 The app will enable customers and potential customers to use a smartphone or tablet to instantly explore the company's product portfolio, in detail and at any time. Thanks to the clear structure, arranged according to application and product areas as well as a convenient search function, it is extremely easy to make a targeted product selection.
Users of the app can find valuable information, view and compare products or directly request a personal product selection. The company says that the Viledon app complements its printed product catalogue and further increases the user-friendliness of its products and services for customers and prospective customers.
In common with the 148-page printed product catalogue 2017/2018, the Viledon app presents the complete product portfolio of Freudenberg. The Viledon app is available free of charge at www.viledon-app.com.