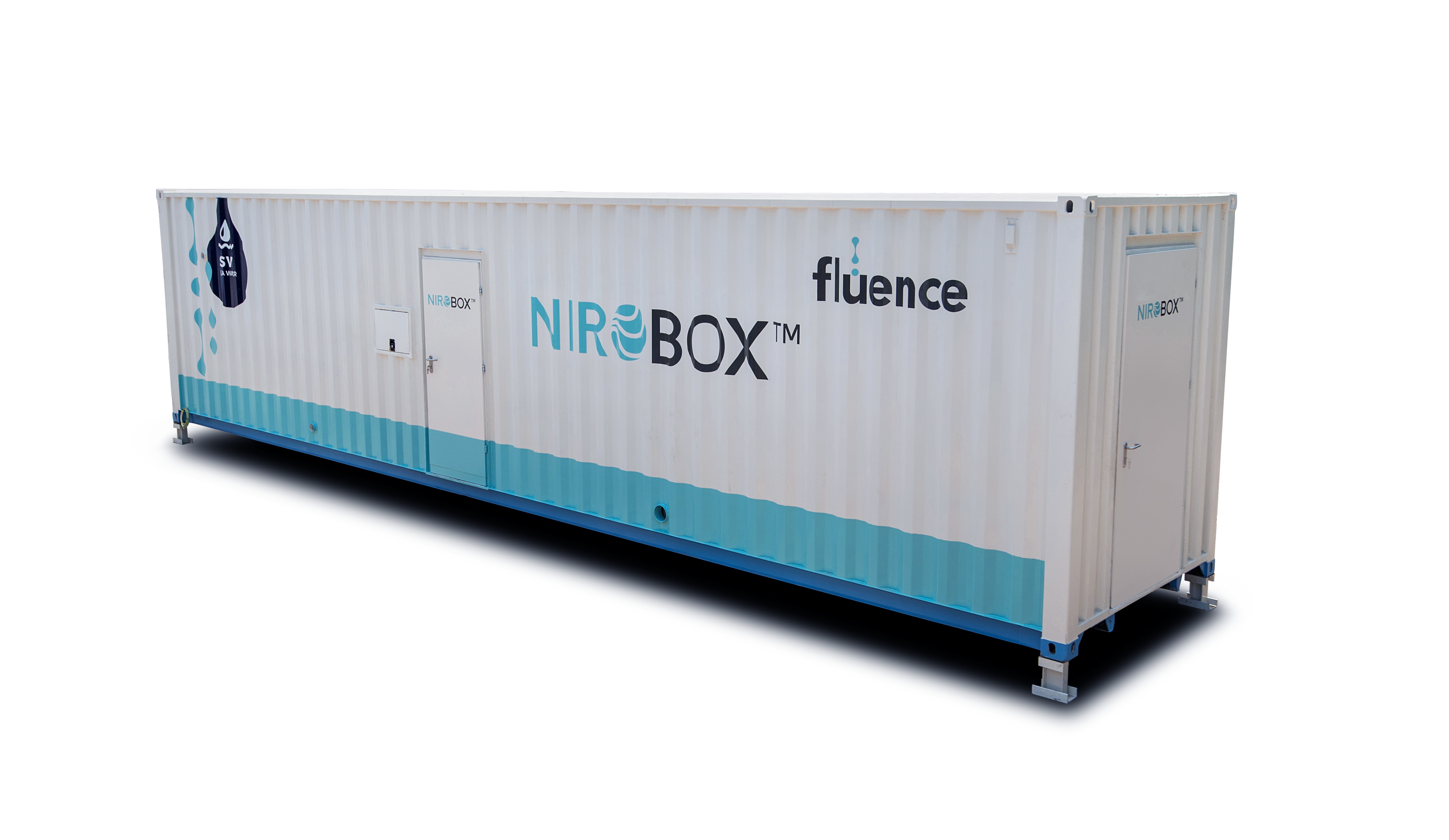 Fluence Corp Ltd has signed contracts worth US$7.6 million through its Egyptian joint venture The International Co for Water Services & Infrastructure (IWSI) to supply three separate Nirobox™ Smart Packaged seawater desalination plants to projects owned by the Egyptian Ministry of Housing.
The plants, which will consist of a total of 12 Nirobox SW- XL units currently in inventory, are expected to be delivered by the fourth quarter of 2018 and be fully operational by the second quarter of 2019. Once operational, the plants will collectively supply 12 000 m3/day of potable water in northern Egypt, along the Mediterranean Sea. Fluence has also received a service contract to operate and maintain the units.
This is Fluence's largest single Nirobox Smart Packaged plant sale to date.
"Our fast deployment time played a significant role in the customer's selection of Fluence for this project," said Henry Charrabé, managing director and CEO of Fluence. "We are excited to provide these state-of-the-art Smart Packaged systems to our customer in Egypt and look forward to working on future opportunities through the recently established joint venture."
Fluence formed the IWSI joint venture earlier this year.