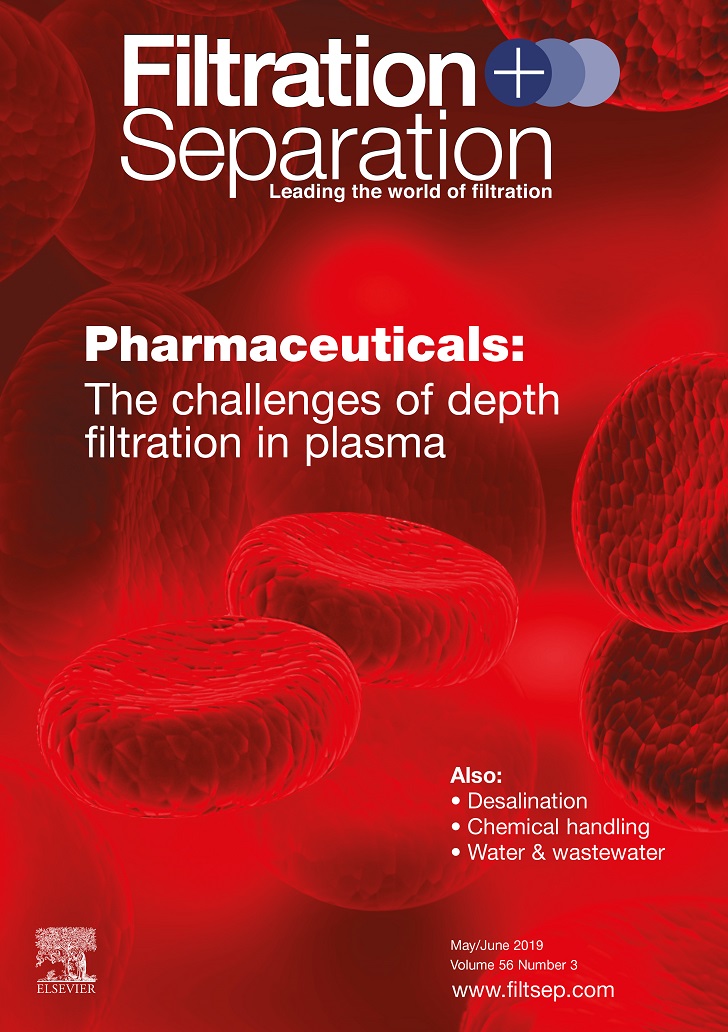 Features           
Depth filtration in plasma challenges Eaton has developed the EP variant of the enclosed depth filtration system Beco Integra Plate to meet the exacting requirements of plasma filtration.
Bringing the water from nature to tap The role multibore membranes from inge play in taking fresh water from the mountains to the customer's taps in the greater San Jose area of California. 
A new approach to air filtration A look at a novel composite filter media comprising poly vinylidene fluoride and carbon black, prepared through electrospinning to increase filtration efficiency.
Air stripping for drinking water How a water treatment technology primarily used for groundwater remediation is now gaining acceptance within the drinking water industry.