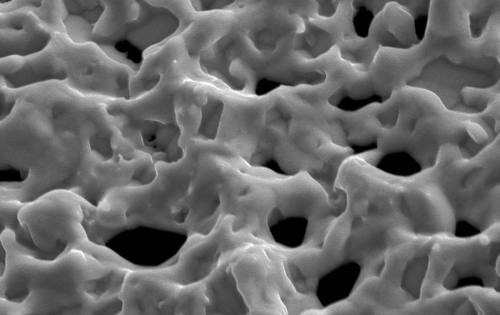 The company plans to target its products as an attractive alternative to plastic membranes, especially in highly sensitive applications.
The filters are made using inert gas to bore holes into steel. "Our manufacturing process starts by accelerating large numbers of electrically-charged atoms of an inert gas and implanting them in high-quality steel foil," said Stephan Brinke-Seiferth, CEO of i3 Membrane GmbH. "The tiny bubbles resulting from accumulation of these atoms in the foil lead to formation of larger pores."
The project is supported by a grant of €250,000 from the Deutsche Bundesstiftung Umwelt (Federal German Environment Foundation), because it eliminates the need for toxic chemicals. An initial product launch, currently planned for June 2015, will focus on the preparation of samples for the analysis of trace substances. This field of application will later be widened to include other uses in biotechnology and also in the field of water purification.