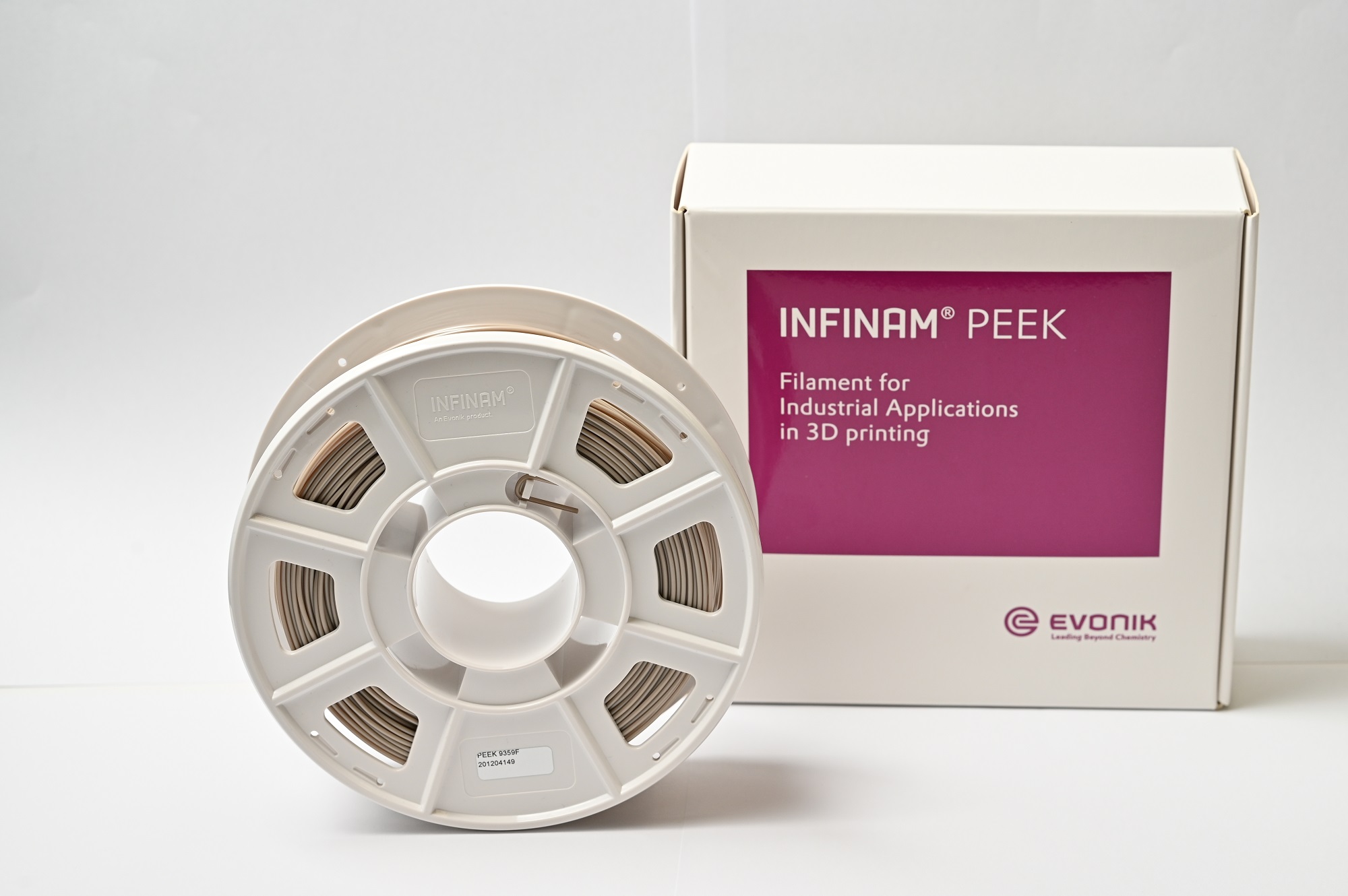 Evonik has developed a new 3D printable filament based on polyether ether ketone (PEEK), the INFINAM PEEK 9359 F, a high-temperature, chemical-resistant ready-to-use material suitable for the additive manufacturing of demanding industrial plastic parts.
The high-performance polymer can be processed in common extrusion-based 3D printing technologies such as fused filament fabrication (FFF) or fused deposition modelling (FDM).
The natural-coloured PEEK filament, which has a diameter of 1.75 mm, is wound on 500 g spools suitable for direct use in standard FFF/FDM 3D printers for PEEK materials. Its high mechanical strength, hydrolysis resistance, or inherent flame retardancy, makes it suitable for the production of lightweight and high-performance 3D parts for the aerospace, automotive, and oil & gas industries. 
Compared to stainless steel, 3D parts made of INFINAM PEEK 9359 F are approximately 80% lighter and 30% tougher with high levels of fatigue resistance. This combination of properties makes Evonik's new filament suitable as a metal replacement in demanding lightweight applications. INFINAM PEEK 9359 F also has excellent wear resistance and low sliding friction, for manufacturing lightweight structural parts.