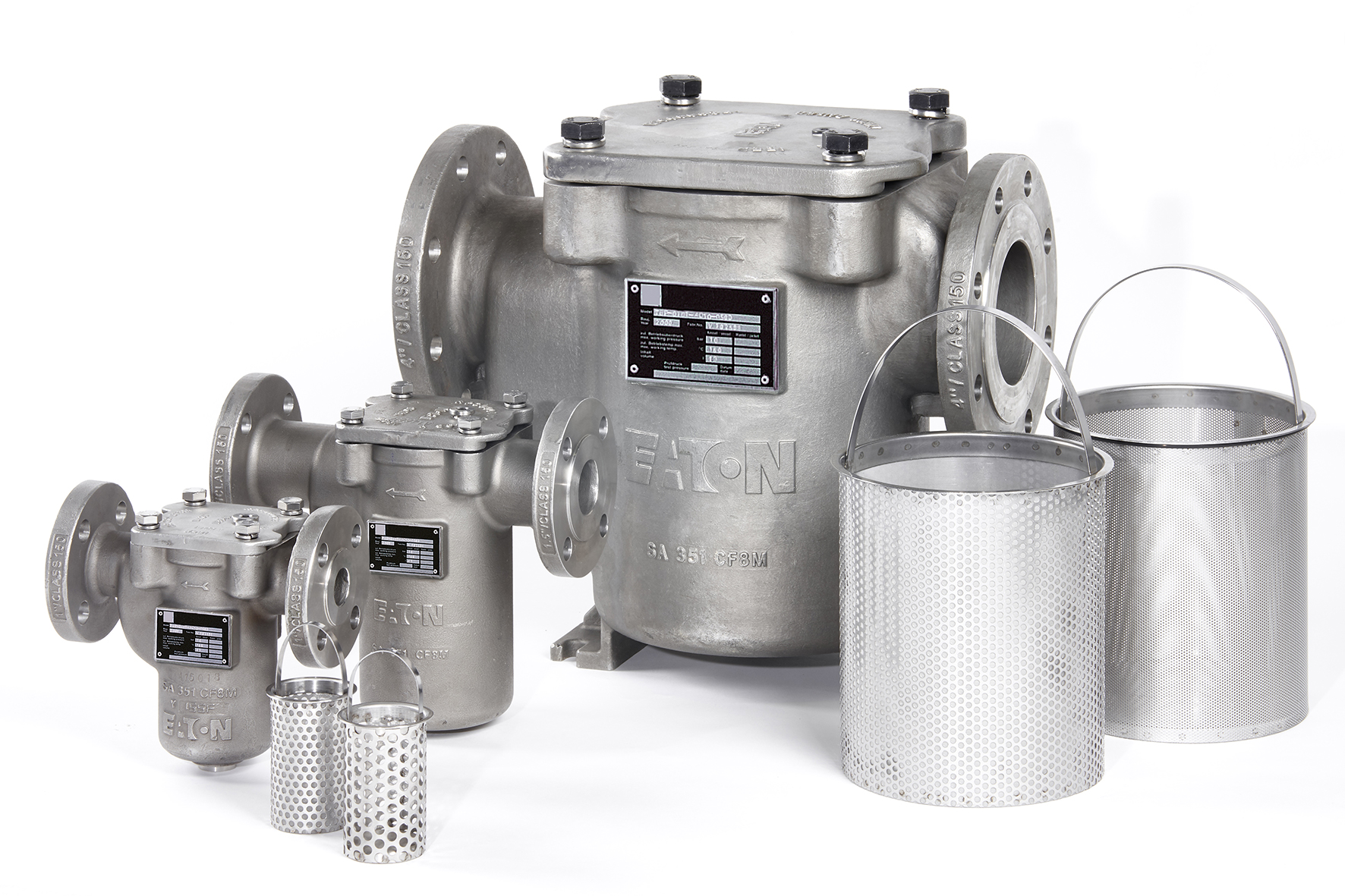 Eaton's Filtration Division has developed a new range of cast pipeline basket strainers, the Simplex 72X range, which conforms to the Pressure Equipment Directive (PED) and is designed for equipment protection in industrial processes.
The Simplex 72X strainers provide full bypass-free filtration which protects process equipment in applications including chemical, petrochemical and water pipelines where temporary shutdown for cleaning or changeout is possible.
The new range is available in six sizes and features the same connection dimensions as Eaton's legacy 72 models, enabling simple upgrades and the possibility of new applications requiring CE-stamped strainers. It has improved O-ring sealing underneath the basket and uses the same stainless steel strainer baskets in perforated plate and mesh, providing removal of solids from 1 cm and larger down to as low as 40 µm. For continuous processes, where shutdowns are not possible, a matching Duplex 72X range is in development.
The Simplex 72X strainer is cast in ductile iron and is suitable for applications up to 10 bar at operating temperatures up to 120 °C.