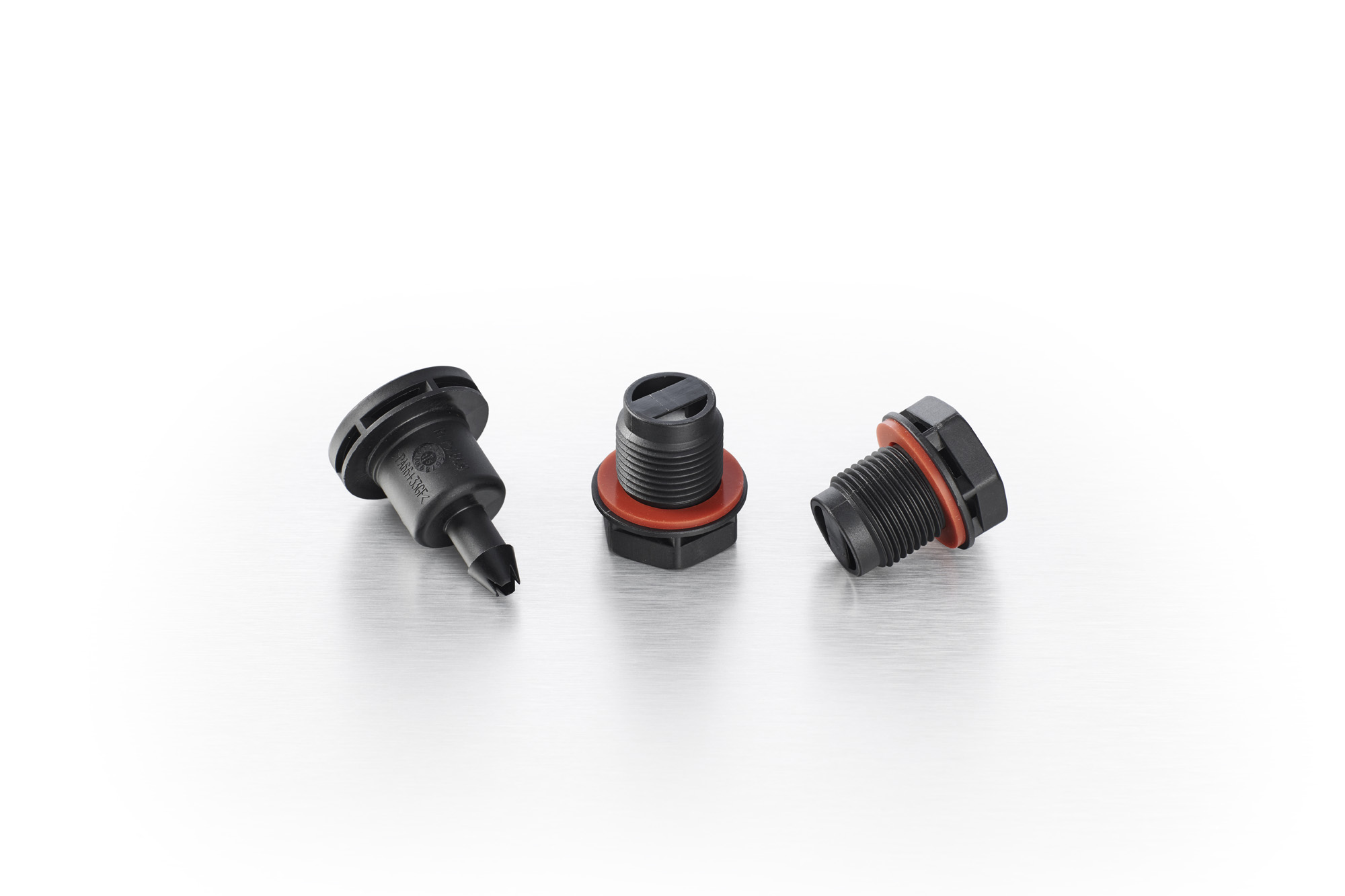 Donaldson's new venting protects vehicle powertrain enclosures from contaminants and pressure stress.
The company now offers four powertrain vents (PTVs). These are the Screw-Fit and three Hose-Fit PTVs and they bring standardised assembly and long vent life to vehicles operating in harsh conditions. All Donaldson PTVs feature the industry's first oil-coalescing pre-filter to help maintain airflow.
Powertrain vents help protect a vehicle's transmission, axles and other components from harsh environments and mediate pressure changes that can stress housing seals and gaskets.
"Powertrain venting is crucial to the performance and reliability of a vehicle, but common vent hoses have been cumbersome to install in a standardised way and tend to clog with lubricants," said Nathan Malek, general manager of Integrated Venting Solutions for Donaldson. "Our compact powertrain vents easily integrate into any powertrain system, and their unique pre-filter keeps them working longer and performing better than comparable vents."
The biggest threat to vehicle venting is a build-up of oil film that reduces venting airflow and so Donaldson PTVs have a coalescing pre-filter made of proprietary Synteq XP media that sheds oil.