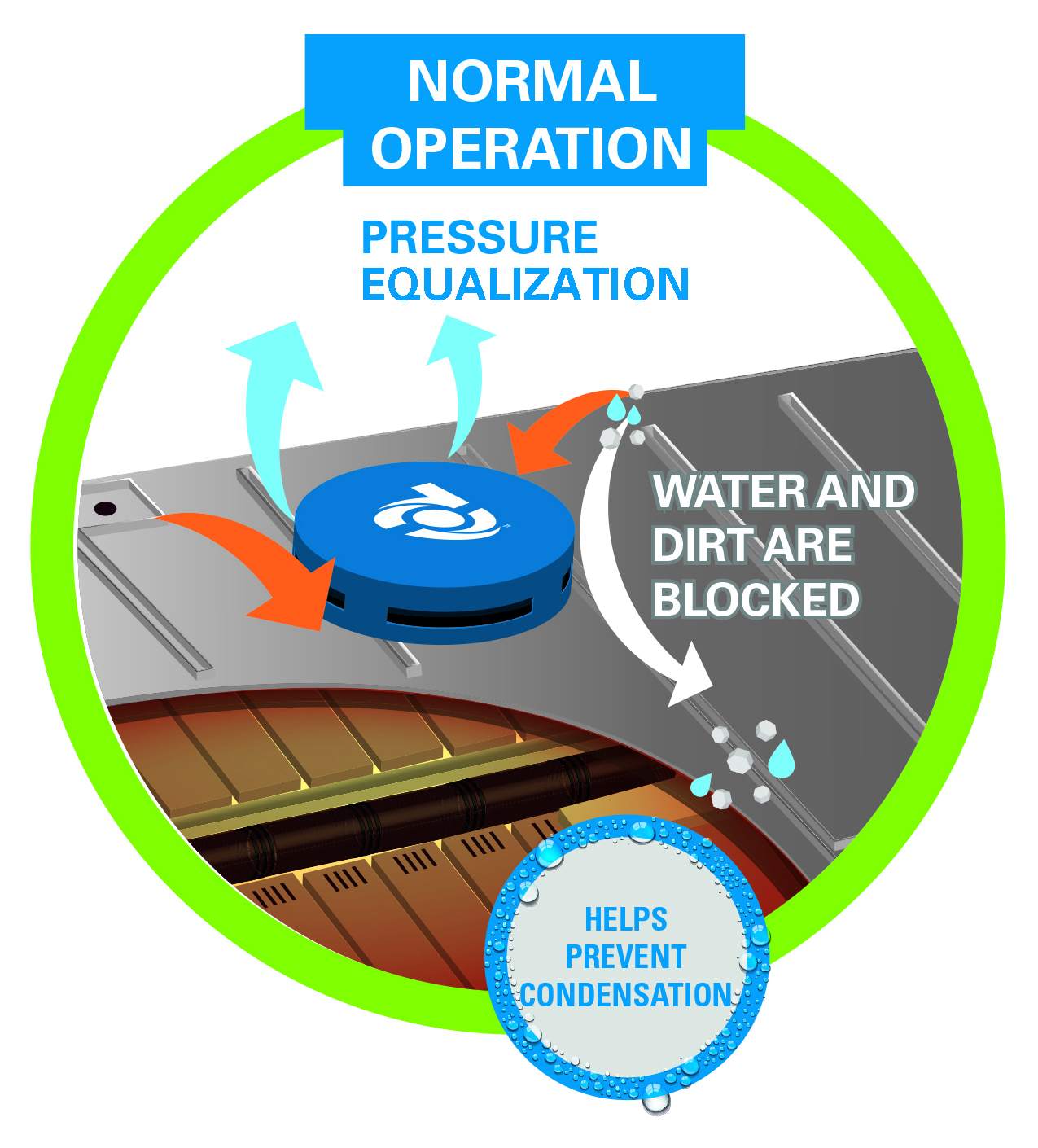 The Donaldson Company has introduced a protective vent for automotive battery packs, protecting them from surrounding contaminants whilst equalising pressure.
The Dual-Stage Battery Pack Vent helps provide protection from water, dirt, contaminants and automotive fluids, whilst equalising the pressure of the battery pack - two functions that support the life of batteries and their enclosures.
The first stage of the Dual-Stage Battery Vent equalises pressure while preventing the ingress of water and contaminants. Second stage venting activates if rapid pressure and heat build-up occur, fully opening the vent and allowing expanding gases to escape, which avoids further damage to the remaining battery cells.
Under certain circumstances, one-way valves, which are currently in use, can unintentionally open, allowing debris or water to enter, causing sealing issues or harm to the battery pack. The Donaldson Dual-Stage Battery Vent design avoids the use of a valve, rubber flap or any other mechanical device. Instead, it attaches directly to a housing via a quarter-turn bayonet installation and uses Donaldson's Tetratex ePTFE membrane to help keep debris and water out of the battery pack.