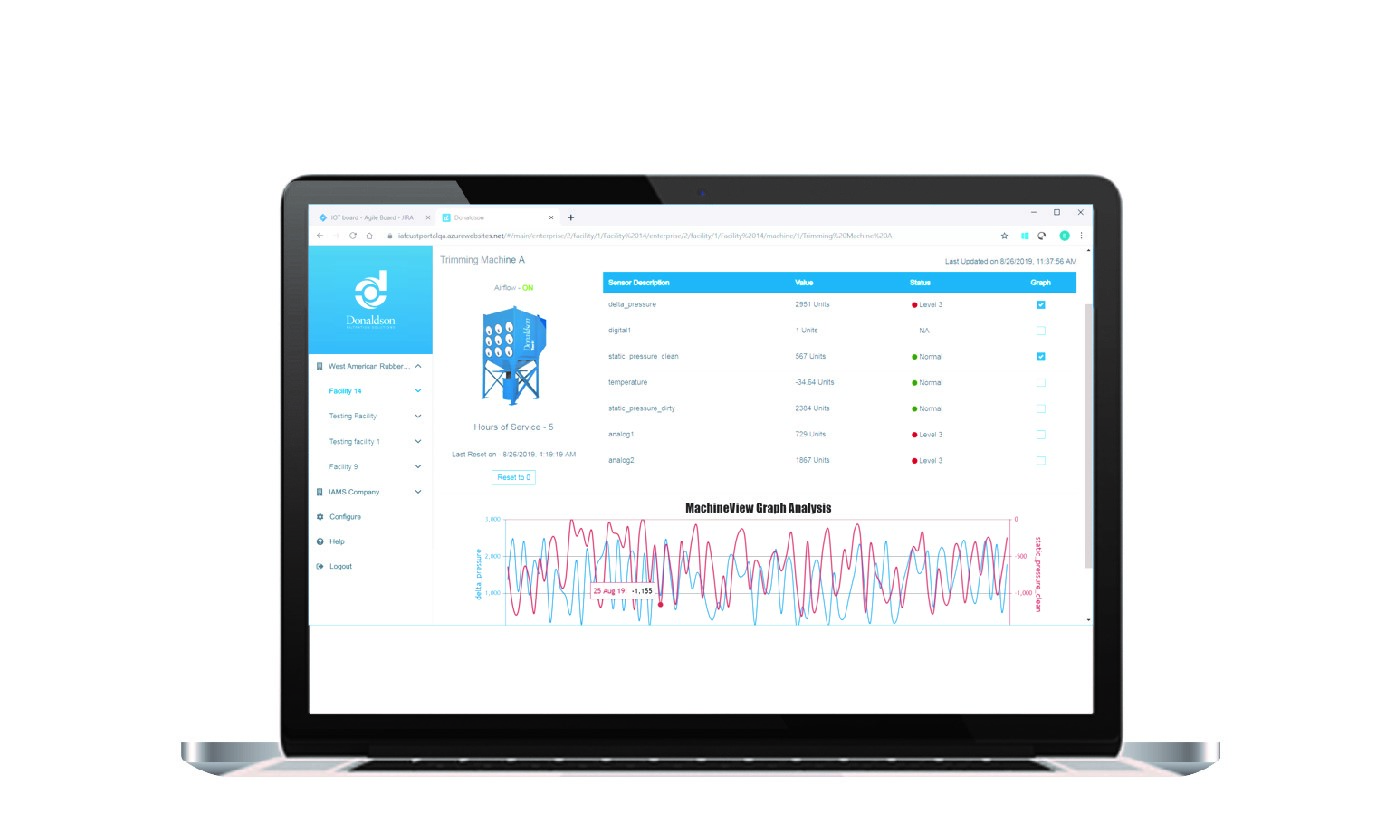 The Donaldson Company's new iCue connected filtration service monitors industrial dust collectors and sends real-time data and maintenance alerts directly to facility management teams.
Donaldson's iCue service gives factory personnel access to detailed equipment performance data via an online dashboard and sends actionable notices and email reports to their laptops or mobile devices. Maintenance teams can tailor the information parameters to their specific applications and dust management needs.
The iCue service is compatible with major dust and fume collector brands, and a subscription includes hardware, automated reports, real-time maintenance alerts and an online interface for more detailed analysis.
Wade Wessels, director of connected solutions strategy for Donaldson, said: "Facility managers tell us that actively monitoring their dust and fume collectors' performance is a challenge, in terms of both time and technical knowledge."
Donaldson publicly introduced the technology behind its iCue service in late 2018 and the company says that initial users have reported reduced downtime for dust collection equipment and associated production lines, lower maintenance costs for labour and parts, including longer filter replacement intervals, and better management of dust collector tasks and compliance reporting data.