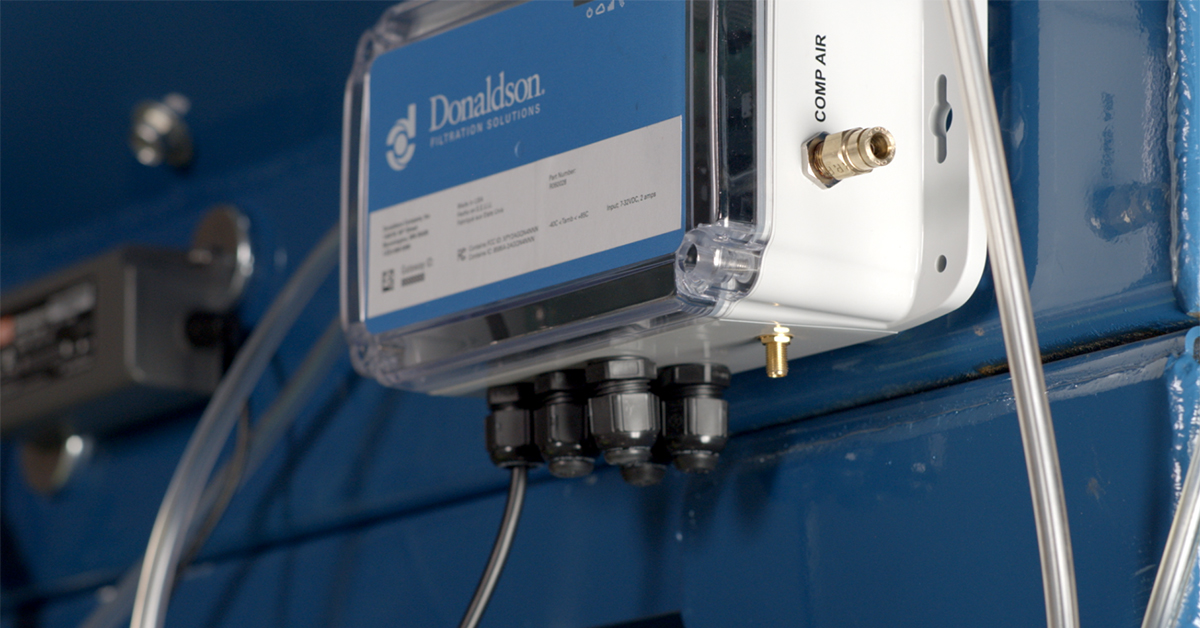 The Donaldson Company has announced new capabilities and user experience updates to its iCue connected filtration service for industrial collectors, enabling close tracking of collector performance and responses in real-time to maintenance notifications.
The latest iCue enhancements include a particulate monitoring sensor which continuously tracks particulate material levels in the outlet stack of collectors, for more accurate monitoring and air quality assessment. This makes it easier for manufacturing environmental health and safety teams to improve compliance tracking and validation and maintenance teams to quickly determine if any filters are damaged or installed improperly.
This latest update also includes pulse-jet cleaning valves and can detect when a valve is not fully functioning and send a notification for filter performance to be assessed. There is also a partner view feature which allows iCue service subscribers to give third-party, certified dealers and service centres access to their dashboard when collector maintenance or repair questions arise.
The iCue connected filtration service is simple to install and compatible with all brands of industrial collectors, including those that operate with a positive air pressure system.