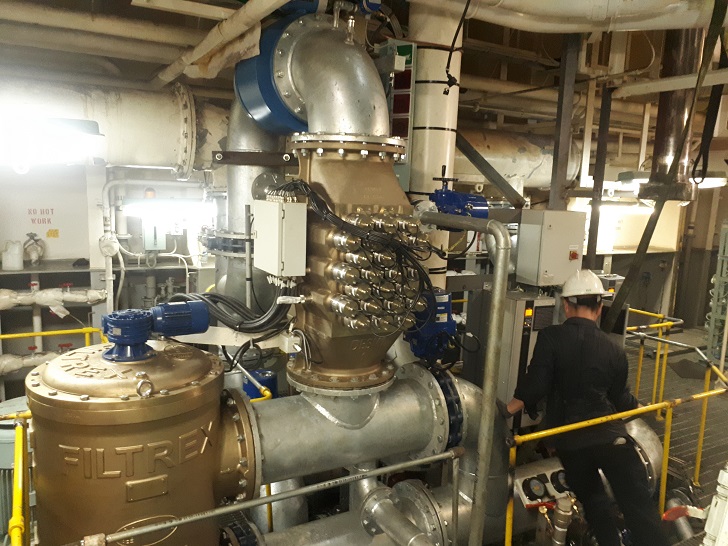 The CompactClean by Desmi is designed to provide treatment of ballast water under all operational conditions encountered by a ship in worldwide trade.
The CompactClean BWMS consists of an automatic backflushing filter, a UV unit, valves, sensors, and controls. The UV unit has a patent pending shape which is the result of hundreds of numerical simulations. This shape ensures optimum dosage of the UV to all organisms in the water, and the result is a system that can meet even the very strict USCG type approval requirements.
The system automatically generates PDF reports that document all the performed ballast water treatment. It includes a pump that can be used as stripping pump under ballast stripping operations.