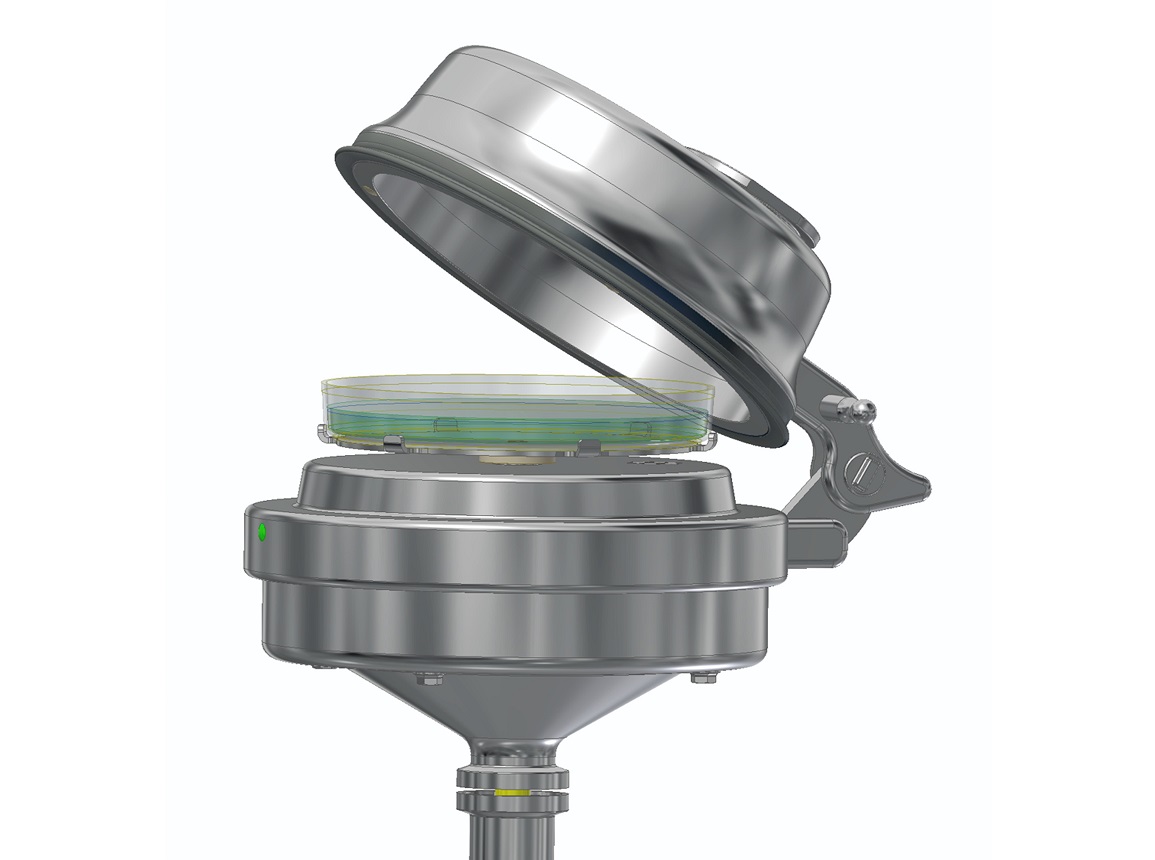 Cherwell Laboratories, specialists in cleanroom microbiology solutions, has added new models to its ImpactAir range of microbial air monitors distributed from Pinpoint Scientific.
The extended ImpactAir-ISO-90 and brand new ImpactAir-90 ranges support the new EU GMP Annex 1 requirements for continuous environmental monitoring (EM).  They are designed to be used in high-grade areas within the pharmaceutical, healthcare and specialist food industries where process monitoring of viable particles can be critical and where ISO-14698, BS EN 17141 and GMP Annex 1 compliance must be satisfied.
The ImpactAir-90 and ISO-90 instruments have a chamber for a 90 mm Petri dish and use a highly efficient slit-to-agar method which offers a high degree of confidence in data captured. Air is drawn at high speed through a narrow inlet slit, ensuring any particles, including microbes, impact on the Petri dish's agar surface. As this dish is slowly rotated under the inlet, air is always 'impacted' onto an area of fresh agar. This dramatically reduces twin impingement risk and microbe desiccation, which results in an extremely high biological and physical efficiency.