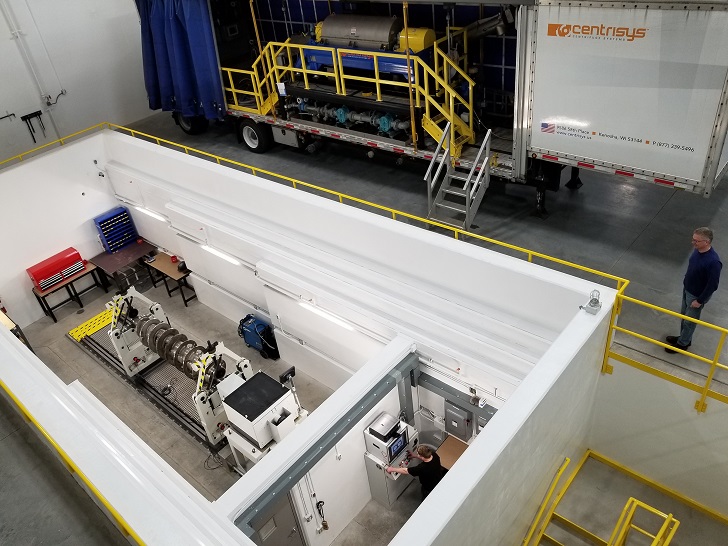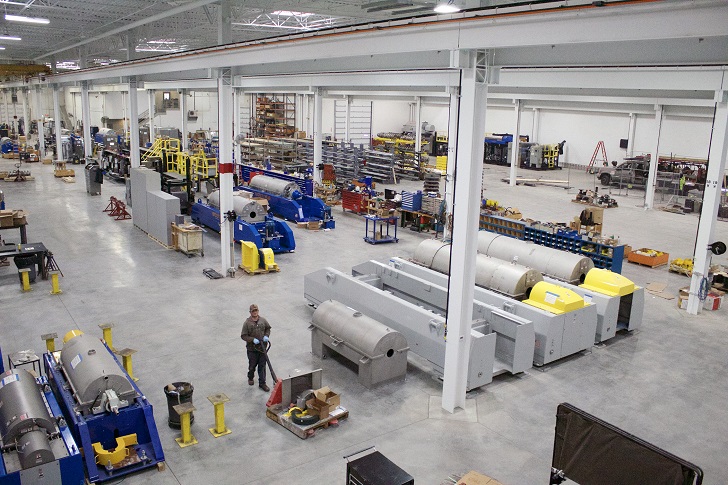 US centrifuge manufacturer Centrisys/CNP has completed a 34 000 sq ft building expansion in Kenosha, Wisconsin, including an upgrade of its balancing equipment and a first-of-its-kind centrifuge balancing bunker.
The Centrisys/CNP Manufacturing and Service Campus consists of three buildings. In 2016, the company realised that the capital equipment manufacturing building was running out of workable space and needed an expansion.
Michael Kopper, the CEO and founder of Centrisys, said: "As the decision-making for the extension evolved, the addition of a next-generation balancing machine and bunker was logical. The safety of our employees, along with the assurance that every centrifuge we build and service is balanced correctly, was well worth the added expense."
Because the balancing bunker was a first-of-its-kind solution, a company committee was formed to design and build the bunker space and determine what equipment would work best.
"We had a thorough understanding of what we wanted and what the industry needed," said Kopper. "Having enough workspace in a shop is important to eliminate errors during the manufacturing process. No one likes to work in a space that's too crowded."
Centrisys partnered with Schenck USA Corp and chose the HM7U for the upgrade.
"It has stronger supports and higher dynamic load capabilities; we can balance over-operating speed on machines with a diameter of 44" or greater. We can handle larger and heavier rotors, so this is the natural next step for manufacturing and servicing next generation centrifuges," explained Bill Fairbairn, vice president and building expansion manager at Centrisys.
The bunker isolates the operator in a protected control area and includes video monitoring to see into the balancing areas without the employee needing to be near the running equipment. Cranes are installed overhead to place parts and components in the balancing cradles.
Commenting on the future of Centrisys, Fairbairn said that the expansion changes were necessary and that the company's growth "has allowed us to build larger and greater numbers of centrifuges, along with different types of environmental process equipment."