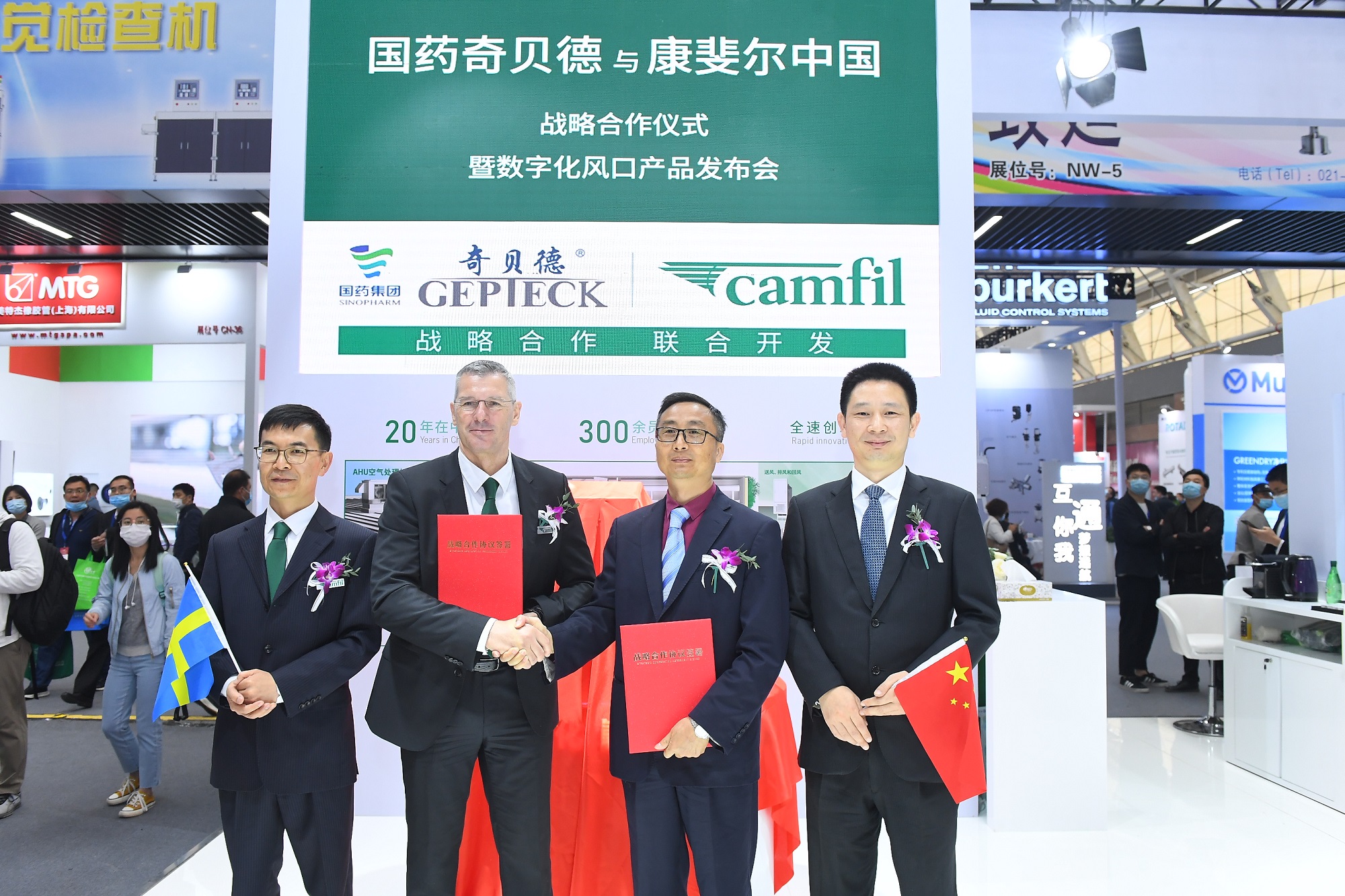 Camfil and the China National Pharmaceutical Group Corporation, Sinopharm, have announced the joint release of digital high-efficiency air supply units to target the application limitations of traditional air supply units and set new filtration standards in the biomedical industry.
Over the past few years, Sinopharm has set up an R&D-oriented development path and made the compliance and energy saving of clean air conditioning its key research direction. It found defects and deficiencies in the operation of ventilation systems and wanted to develop a patented product such as the digital high-efficiency air supply unit.
After in-depth communication and market analysis, Camfil and Sinopharm reached a strategic cooperation and successfully developed the digital high-efficiency air supply units.
The digital high-efficiency air supply unit is designed for high-risk products with rigorous cleanliness requirements in cell therapy such as vaccines, biological products, sterile preparations, sterile APIs, blood products and CAR-T. It undertakes real-time air volume monitoring and rapid response adjustment, online air volume balance and pressure difference control, lower compliance risks, and solves the intractable pressure difference in the industry.