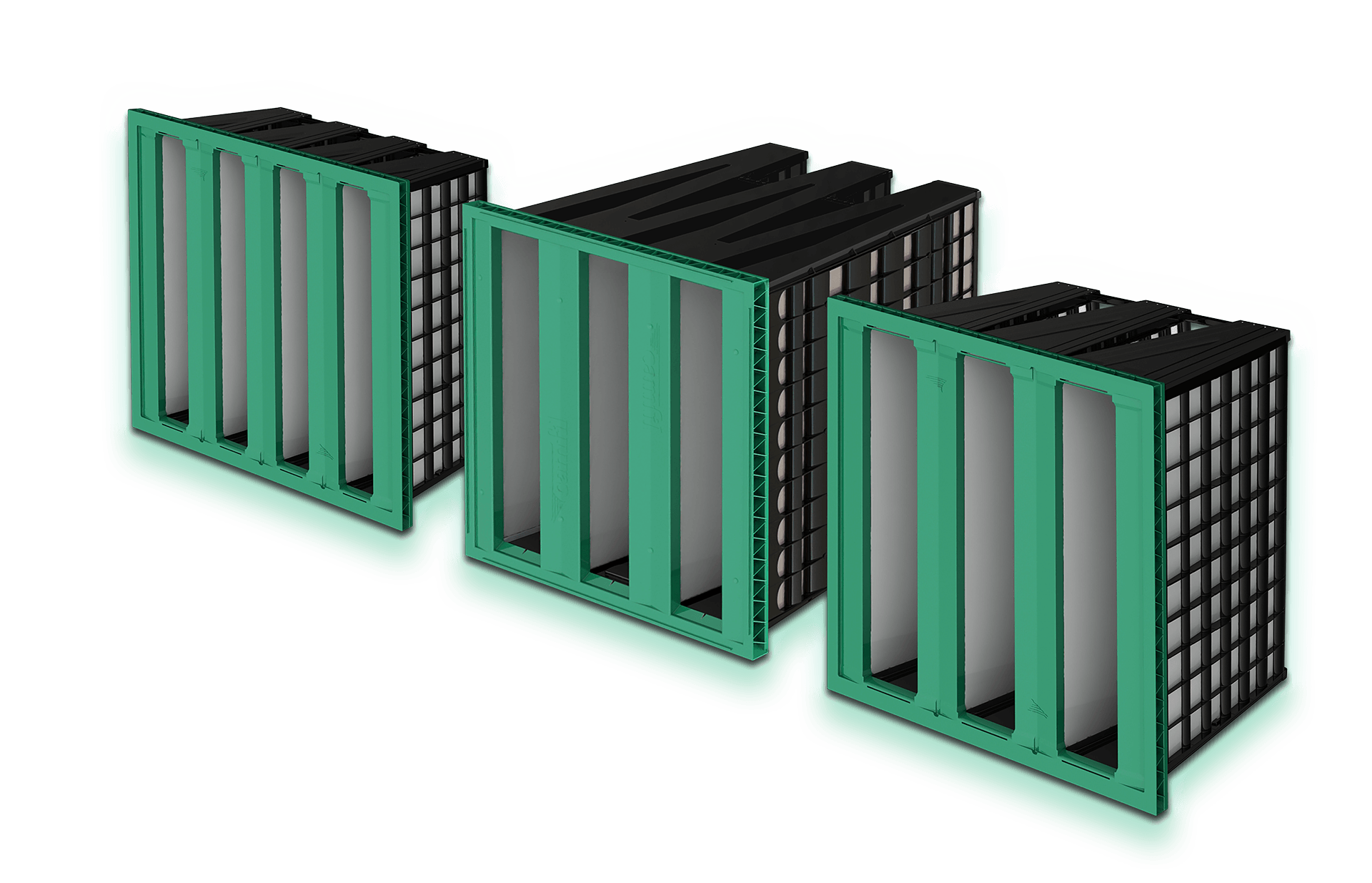 Camfil Power Systems has launched the latest generation of its CamGT product line featuring hydrophobic, low and stable pressure drop air inlet filters to boost turbomachinery performance.
CamGT filters are for extreme environments where turbomachinery is threatened by high humidity, salt-laden air, heavy pollution, or fine particulates. They are designed for EPA efficiency to boost power by virtually eliminating degradation while maintaining a low and stable pressure drop and eliminating maintenance for filters and engine parts.
The new generation includes the improved CamGT 4V-300 which has a reduced initial pressure drop, now at 200 Pa, the new CamGT 3V-440 with high levels of pressure drop performance for its depth range, initially at 155 Pa, and the CamGT 3V-600 with global installed base of more than 20,000 filters, some of which have been safely operating for over 40,000 hours with an initial pressure drop at 135 Pa.
CamGT filters range from ISO ePM1 75% (F7) to E12 efficiency and are tested for efficiency, burst strength, and water repellence as per ISO 16890:2016, EN1822:2019, and the upcoming standards ISO29461-3 and ISO 29461-7.