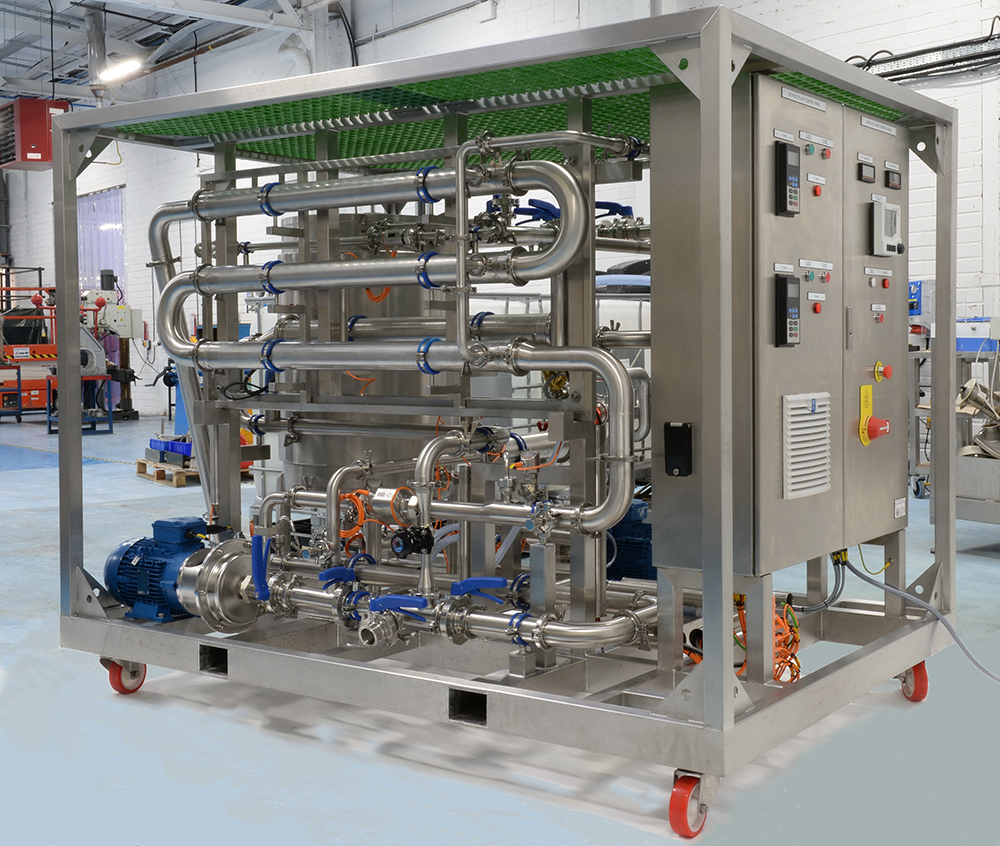 Axium Process is supporting manufacturers to develop and optimise their separation processes with its new plug and play mobile membrane filtration pilot plant.
Axium's new mobile pilot plant uses Microfiltration (MF) and Ultrafiltration (UF) technologies in pilot plant separation studies which can help to give an accurate model of what a full-scale commercial plant could achieve.
It has been designed to integrate into an existing production plant for companies wishing to conduct trials at their own site.The plant can be equipped with multiple interchangeable full-scale membrane modules including tubular, spiral, ceramic or hollow-fibre options. It uses data collection software and digital IO-Link instrumentation to give an accurate representation of the physical separation/concentration level achievable from the feed taken from a representative process stream.
Axium's filtration engineers routinely carry out pilot trials either at customer sites or at Axium's dedicated test facility on a wide range of applications which typically include dairy fractionation, cell recovery, clarification, extract filtration, protein separation, removal of suspended solids and bioburden from raw plant extracts as well as the removal of microplastics from water streams.