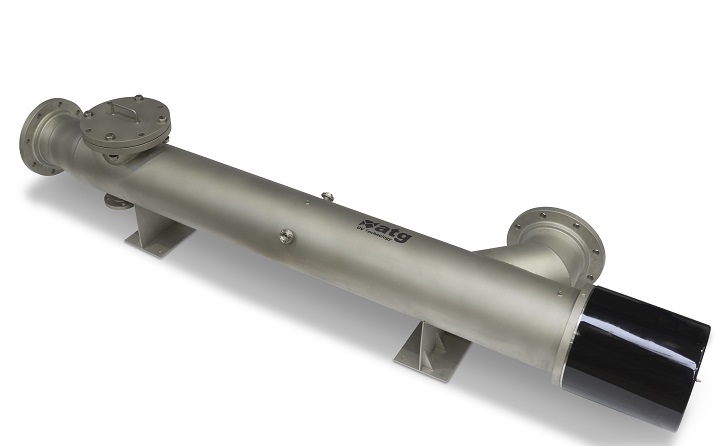 UV disinfection manufacturer atg UV Technology, will be exhibiting its latest products at the IE expo Shanghai, China, April 15-17.
At the show in Shanghai atg UV will be displaying a WF medium pressure system and its new UVLX low pressure system. The company's chemical-free UV disinfection process is aimed at municipal water supply, industrial process water and wastewater treatment applications.
With global climate change and growing urbanisation stressing water resources, treated wastewater is increasingly being reclaimed for crop irrigation, industrial process water and as a source for drinking water. In these applications a higher level of disinfection is required by significantly higher UV doses of 50 - 100 mJ/cm2.
"UV is an excellent disinfectant for drinking water supply, even against chlorine-resistant species like Cryptosporidium, and produces no disinfection by-products. It is equally effective in treating sewage works effluent to meet bathing water microbiological standards", Barry Hopton, atg's municipal business manager.