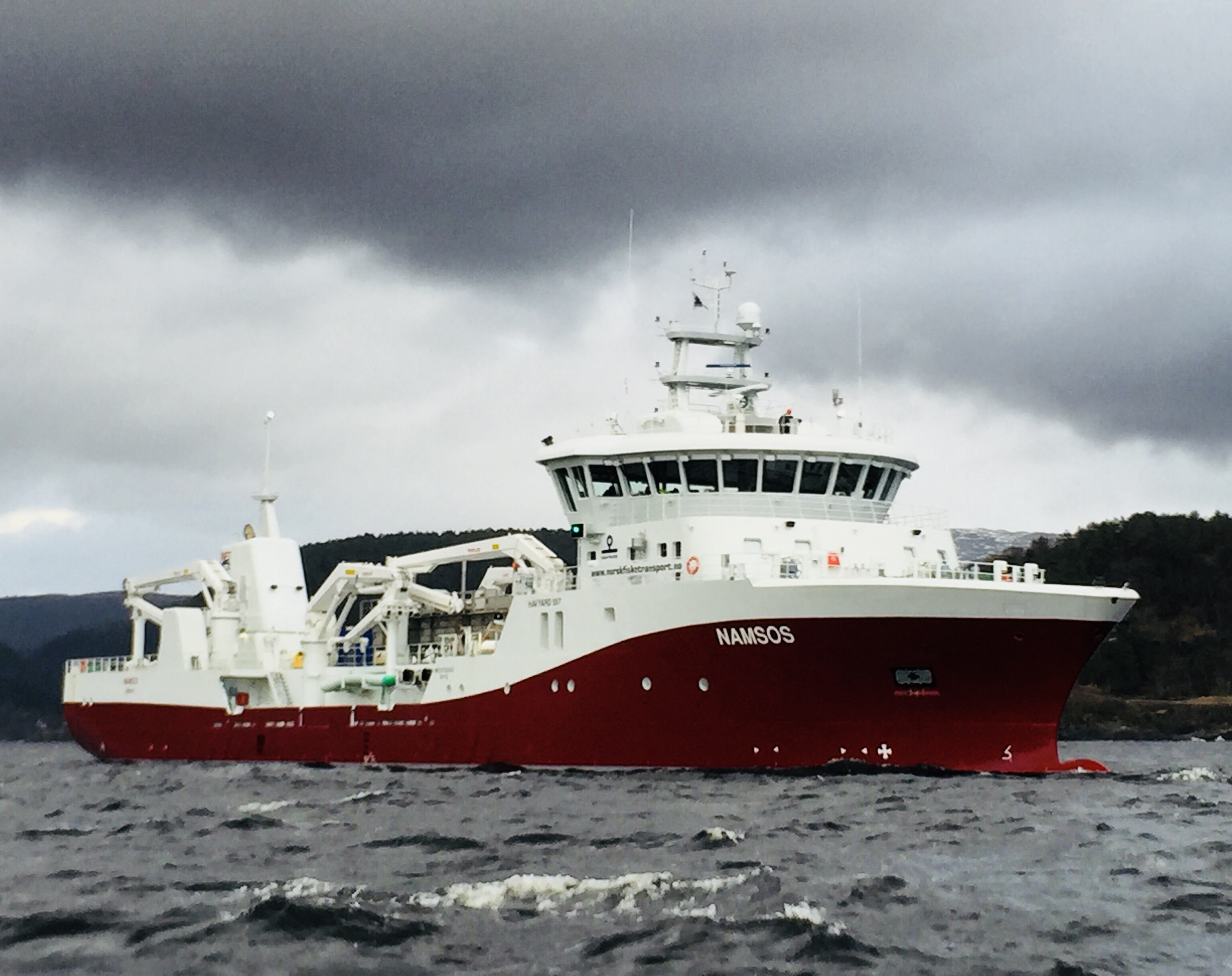 atg UV Technology's WF range of UV systems has been awarded Norwegian Veterinary Institute (NVI) approval for disinfection of intake water and wastewater from aquaculture installations.
The approval follows 45 weeks of field-testing on board the Norsk Fisketransport operated well boat MS Namsos, which is used to transport live salmon from sea cages and for de-lousing operations as a service to fish farms on the Norwegian coastline. The vessel is equipped with three 1000 m3 circular fish holding tanks with separate circulation systems, each of which was fitted with a WF-850-20 medium pressure lamp system capable of three tank turnovers per hour.
The minimum required UV dose of 25 mJ/cm2 was ensured by operating the system with variable lamp power control according to the UV dose monitoring. UV intensity, flow rate, lamp operating hours, UV dose and chamber temperature were continuously monitored, recorded and verified against a reference sensor. Water samples were collected weekly for heterotrophic bacteria and Vibrio species analysis which showed an average 2.5 log reduction.
The atg UV Technology compact units are specifically designed for well boat and aquaculture applications and are suitable for installation in the limited spaces available on a marine vessel. They also offer very low pressure head losses.
"The atg units meet the capacity, functionality and reliability requirements of our well boats," reports Erling Lorentzen of Norsk Fisketransporthe. "We have used the UV systems during smolt transport and despite demanding conditions on the transport, the UV systems maintained the required UV dose.  Service friendliness and ease of installation mean that we will use these UV systems in the future on our boats." 
According to atg, the medium pressure lamps are low in operating cost and a UV dose alarm function can be interlocked with overboard valves, ensuring that no untreated water is discharged into the sea. For on-shore aquaculture sites, the company's Data Stream feature allows monitoring of UV operation at remote sites via an Ethernet connection.