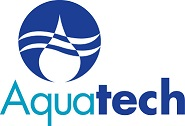 Three years ago, Aquatech International was contracted by the Egyptian Ethylene and Derivatives Company (ETHYDCO) to provide a landmark water treatment facility that includes the first integrated Zero Liquid Discharge (ZLD) plant in Egypt. 
The plant, which is designed to protect Egypt's only water supply, The River Nile, has now been commissioned, and Aquatech's solution has resulted in the plant achieving ZLD while reducing its fresh water demand by 70%.
Aquatech's solution integrates a combination of technologies and equipment configuration to achieve desired operational flexibility and treated water demands. Components include a microfiltration system and High Efficiency Reverse Osmosis (HERO™) technology for achieving more than 97% recovery across membrane systems. This is followed by QUA® Fractional Electrodeionization (FEDI®) for high quality demineralized water production, a two-stage thermal system consisting of a brine concentrator and crystallizer to achieve ZLD, and a sludge treatment system.
Aquatech's solution has resulted in the fresh water demand being reduced by 70%, from 2600 m3/hr to 800 m3/hr.