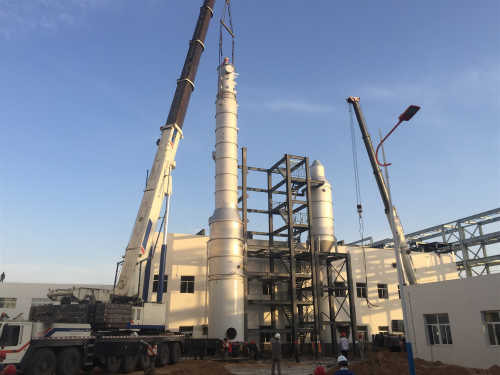 GE's ZLD evaporator and crystallizer system will eliminate liquid discharge of waste and enable water reuse at Shaanxi Future Energy Chemical's coal-to-chemical plant in Hongdun.
The GE wastewater treatment system includes a vapour recompression brine concentrator followed by a crystallizer, providing a ZLD solution.
The equipment is expected to be delivered in mid-2016, with commissioning in March 2017. Once operational, the Hongdun wastewater treatment facility will treat wastewater feed at a rate of 40 m3/hr.
"This project is the sixth of this kind in China for GE in recent years and builds on our reputation as a premier ZLD solution provider worldwide. It is indicative of China's desire to use innovative methods, such as zero liquid discharge wastewater treatment technology, to expand the coal-to-chemical industry while minimizing environmental impact," said Kevin Cassidy, global leader, engineered systems – water and process technologies for GE Power.