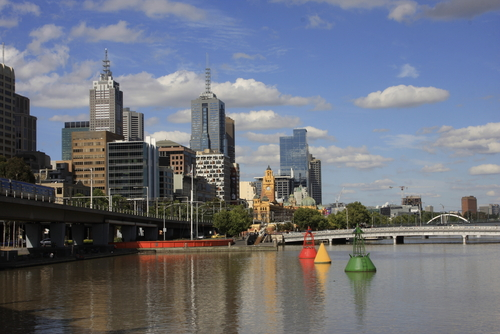 The AquaSure consortium, including Suez Environnement, Degremont, Thiess and Macquarie Capital Group, has been awarded the contract to build Australia's biggest desalination plant. It is hoped that the plant will ease tough water restrictions in the Melbourne area.  
The desalination plant is thought to cost AUS$3.5billion with key features including: • A guarantee to deliver desalinated water by the end of 2011; • Value for money for water users; • Delivery of water to meet Victoria's high water quality standards; • Flexibility to supply between 0 and 100 per cent of the plant's capacity in block increments; • Proven and secure desalination technology; and • Security of finance for the project in a constrained global economy.  
AquaSure have also promised additional features and projects, to ensure Victoria's desalination plant was not only Australia's biggest desalination plant, but Australia's most advanced desalination plant, including: • Secure underground power supply; • Commitment to renewable energy projects to offset the desalination plant's energy use; • Minimising the impact on the local environment; and • Delivering benefits to the local community, such as a new broadband fibre optic cable and a secure local water supply.  
Household water bills will rise, however, as a result of the new plant. The desalination plant will be built to deliver up to 150 billion litres of water a year, with the capacity to increase production to 200 billion litres if necessary. An independent reviewer and auditor will ensure quality design and environmental protection.  
As well as the desalination plan, Aquasure have committed to develop a new 63MW wind farm. The plant will be powered by an underground power line running mostly alongside the desalination pipeline itself. Other projects to be delivered with the desalination plant include: • AUS $12 million in road upgrades; and • Development of a housing strategy for workers coming to the region.  
Financial close on the contract is expected by 4 September. AquaSure will begin construction in October 2009 on the desalination project, which will include the desalination plant itself, the 86-kilometre transfer pipeline to connect to Melbourne's existing network, the underground power source and renewable energy projects.